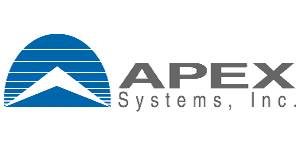 Cloud Architect at Apex Systems
Columbia, MD
Job Description
Job #:
 1024917               
Apex Systems has an immediate Cloud Architect opportunity supporting a global communications client in Columbia, MD.  The Cloud Architect will be responsible for defining a common architecture and developing foundational work that's strategic for the client platforms. The Cloud Architect will join a highly collaborative and technical team to support a large, newly awarded, key project.  Please see below for specific skill sets and responsibilities.  If you, or someone you know may be interested, please forward an updated resume to Brian Richardson at
brichardson@apexsystems.com
Responsibilities ofCloud Architect:
? Identify relevant cloud architectural patterns of Amazon Web Services (AWS).
? Perform foundational work to prototype common architecture components
? Define a migration path and detailed plan for moving legacy platforms to AWS cloud.
? Drive architectural transformation of legacy platforms to microservices and containers.
? Coordinate with platform teams to automate the deployment of applications to AWS cloud.
? Drive Continuous Integration (CI) / Continuous Deployment (CD) and DevOps culture.
? Administer configuration management, integration, deployment and monitoring tools. 
Desired Skills of Cloud Architect:
? Experience defining Standards, Best Practices and Design/Architecture patterns for cloud.
? Experience using AWS Cloud standards and microservices architecture patterns leveraging Containerization and Orchestration
? Experience developing reusable components that are used by multiple project teams.
? Experience developing software within automated pipeline for deployment into orchestrated
containerized environments.
? Experience building Automated scripts for building up and tearing down clusters.
? Experience designing for observability, security utilizing modern monitoring/logging tools.
? Experience managing networking, storage, compute and versioning of clusters.
? Experience building and deploying applications leveraging IaaS, PaaS, SaaS.
? Experience programming using popular languages and frameworks
? Extensive experience with building and maintaining large-scale, complex application
systems in a team environment.
? Experience working in Agile scrum methodology based development teams.
Required Technical Skills
? Skilled in setting up production load as Kubernetes cluster by leveraging Pods, Kubeadm,
skaffold and twistlock for container security.
? Skilled in containerizing existing legacy applications using Docker and optimize them to run
on kubernetes.
? Worked intensively with orchestration technologies like kubernetes, Openshift, KOPs, GKE.
? Container orchestration expertise using Mesosphere, Kubernetes, ECS, Docker Swarm
? Fast learner and ability to keep up with the evolving Devops and Container tech landscape.
? Effective use of Ansible, Jenkins, CircleCI, Terraform, Prometheus and CloudFormation
? Deployment and automation using Cloud formation, Ansible, Elastic Beanstalk
? Instrumenting observability using tools like Prometheus, Grafana, Datadog, OpsGenie.
? Knowledge of big data Hadoop platform using M/R, Hive, Pig, Spark, Tez, Oozie
? Network, Storage, Load balancer, AWS S3, PostgreSQL, AWS Redshift and DynamoDB
? Strong knowledge on Unix/Linux OS, commands, shell scripting, python, JSON, YAML
? Proficient at using GIT, GitFlow, JIRA, BItbucket and Confluence.        
EEO Employer
Apex Systems is an equal opportunity employer. We do not discriminate or allow discrimination on the basis of race, color, religion, creed, sex (including pregnancy, childbirth, breastfeeding, or related medical conditions), age, sexual orientation, gender identity, national origin, ancestry, citizenship, genetic information, registered domestic partner status, marital status, disability, status as a crime victim, protected veteran status, political affiliation, union membership, or any other characteristic protected by law. Apex will consider qualified applicants with criminal histories in a manner consistent with the requirements of applicable law. If you have visited our website in search of information on employment opportunities or to apply for a position, and you require an accommodation in using our website for a search or application, please contact our Employee Services Department at 844-463-6178.