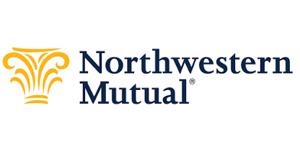 Cloud and Devops Engineering Manager (Milwaukee, WI, 53202) at Northwestern Mutual
Milwaukee, WI 53202
At Northwestern Mutual, we are strong, innovative and growing. We invest in our people. We care and make a positive difference. 
What's the role?
Be part of a dynamic team focused on developing and delivering the DevOps practice at Northwestern Mutual. 
The focus of this leadership position is on delivering value, developing teams and leading change in the organization toward a DevOps culture
Set a compelling vision for the team, measure and adapt to results through quantitative and qualitative measures of value, outcome, velocity, engagement, and satisfaction.
Clarify objectives and remove obstacles and barriers that prevent the team and organization from achieving results
Develop, implement, and promote agile / lean best practice standards including the use of tools and automation
Support and advocate an agile / lean culture where self-organizing teams develop solutions
Develop and grow the team through training, mentoring, and coaching in your team and across the technology organization
Bring Your Best! What this role needs
Strong customer relationship skills and ability to handle customer concerns
Ability to explain technical solutions to technical teams and non-technical teams
Minimum 3 years' experience planning, organizing and managing activities of others as direct reports or project teams
Experience managing exceptional engineers
Experience with engineering full software development lifecycle best practices including requirement gathering, design, testing, implementation and support
Experience with modern infrastructure as code technologies like Docker, Kubernetes, Ansible, Terraform, Packer
Experience with modern CI/CD pipeline technologies involving git repositories, static code analysis, test driven development etc. Some examples are SonarQube, Jenkins, GitLab CI, Maven, Gradle, JSLint
Experience in at least one public loud environments, preferably AWS
Hands on experience in at least one development language (JavaScript, Java, .Net, Python, Go,. etc)
A passion for keeping up on new technologies that could benefits like serverless, machine learning, blockchain, others
Staying up to speed on technology changes within our organization.
Strong problem-solving skills with the ability to analyze a business process/workflow, identify bottlenecks, improve the flow 
Strong sense of ownership and the ability to work with a limited set of requirements
Flexibility, ability to manage multiple priorities and ability to handle ambiguity
Strong written and verbal communication skills
Grow your career with a best-in-class company that puts our client's interests at the center of all we do. Get started now! 
We are an equal opportunity/affirmative action employer and all qualified applicants will receive consideration for employment without regard to race, color, religion, gender identity or expression, sexual orientation, national origin, disability, age or status as a protected veteran, or any other characteristic protected by law.
Req ID: 25326
Position Type: Regular Full Time
Education Experience: Bachelor's Desired
Employment Experience: 3-5 years
Licenses/Certifications:
FLSA Status: Exempt
Posting Date: 05/20/2019