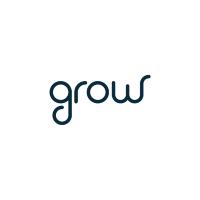 Cloud Engineer (Top Blockchain in NYC) at Grow
Manhattan, NY 10017
ABlockchain FinTech company headquartered in New York City is hiring for aCloud Automation Engineer to join their growing team. The company recently announced a $20MM Series B fundraising round so this is a great time to join. They're offering a competitive salary, stock options, full benefits, great perks, and the opportunity to work with cutting-edge technology. 
Their team is using distributed systems and blockchain technology to radically improve the infrastructure of financial markets. They are one of the first companies to successfully deploy blockchain and smart contract technology in financial services andindustry leaders areworking with them to develop new business lines, increase transparency, reduce risk, and save costs.
The Cloud Automation Engineer is responsible for the maintenance,support and ownership of the company's IaaS systems. In this position, you will focus onautomating tasks, resourceprovisioning and cleanup. The internal infrastructure is completely cloudbasedat this time. As such, everything related to IaaS is security-critical; in thisrole, you will have to work closely with our security team in order to ensure thatsecurity standards aren't be sacrificed in the process of automation.
This role requires a heavy emphasis on scripting whatare currently manual processes, develop tools and processes to help build, testand deploy code, especially infrastructure-as-code, as well as support
development, staging, disaster-recovery, and production environments.
Ideal Skillset (not all required):
Experience supporting mission-critical systems in production

Cloud experience with AWS, GCP or Azure

Scripting or coding experience with Python, Java, Go or similar

Distributed systems, service-oriented architectures and microservices

Experience with other configuration management systems, such as Chef, Puppet, Ansible

Experience with Docker and/or Kubernetes

 

Terraform is plus
The company is still small but growing rapidly so this is an opportunity to get in at the ground level and become an integral member of a highly experienced team of engineers with a wide range of expertise.
If you are interested, please send along your resume for consideration.
$150,000.00 - $170,000.00 /year
Stock, Full Benefits, 401K, Great Perks!