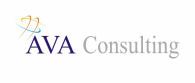 Cloud Services Developer at AVA Consulting
Plano, TX
JOB ID: TYA 669876JOB TITLE: Cloud Services DeveloperCONTRACT DURATION: 6m+LOCATION: Plano, TX
SUMMARY
Our client, a major North Texas employer, is looking for aCloud Services Developer. This role (often times working with vendor resources) will develop technical products that will be validated, reviewed and tested.  This is a 100% hands-on role. The best candidates will be highly technical professionals experienced in designing and deploying web-services and web applications. Experience with micro-services and/or an AWS/Azure technology are essential. Candidates with strong FinTech background will be considered a STRONG plus.  
Job Responsibilities
Mature DevOps model in Finance Product space
Conducive to agile delivery by eliminating SOW cycle time
Replace SOW resource with business partner
Augment domain architect to focus on architecture and Gold Standard and
Quickly implement ideas and PoCs resulting from innovation 
 
 
Job Requirements:
6+ years of programming experience in Java, JavaScript, SQL, PL/SQL   `                                 
Advanced knowledge in Spring, Hibernate, JPA, Web Services(REST/SOAP)
Thorough knowledge in UI JavaScript frameworks like Angular, REACT
Working knowledge in full technology stack - Database, Data access layer, Business layer, User Interface (HTML, CSS)
Hands-on knowledge of cloud platforms like AWS, Azure, Heroku and their components.
Thorough knowledge on common Java/J2EE frameworks, patterns and anti-patterns
Strong communication skills and interest in a pair-programming environment
Passion for growing your skills, tackling interesting work and challenging problems
This person will be part of scrum team working with analysts, architects and developers on multiple projects so communication is key.
This role is 100% hands on and will be writing code and will be deploying code, doing sprint demos, and attending stand up meetings,
In terms of technologies: Candidates need to have experience with Java, JavaScript, Spring, Docker, Kubernetes and AWS
In terms of AWS technologies: Candidates need to have experience I n EC2 and Elastic, or Amazon lambda)
Candidates should also be familiar with designing and deploying web-services and web applications.
Back ground in financial domain preferred. 
 
Must Have skills:
 
Full hands-on capability in both application and API development
Full knowledge of web development stacks
Understanding of Cloud native architecture
Understanding API design and security practices
Understanding of Modern architecture techniques (e.g. event driven, stream processing, event handling)
Knowledge of containerization and PaaS approaches and tools (e.g. Beanstalk, Docker, Kubernetes etc.) 
 
Preferred/ Nice-to-have skills:
Prior FinTech experience.