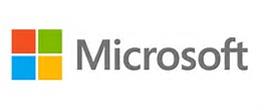 Cloud Software Engineer CTJ at Microsoft Corporation
Reston, VA 22090
Do you want help lead the cloud workstation revolution? Are you passionate about building great software that is deceptively simple, robust, reliable and fast?
The Azure Lab Services team delivers a fast growing, Azure service that helps drive development organizations to move to the cloud by providing a streamlined, self-service, and cost optimized solution. We are looking for a software engineer to help us take the next step in our evolution. You can find out more about DevTest Labs here: https://azure.microsoft.com/en-us/services/devtest-lab/ and Classroom offering here: https://azure.microsoft.com/en-us/services/lab-services/
As a member of the team, you will contribute new features and improvements to a constantly evolving software system, with a focus on building a product that is reliable, performant and easy to use. You will be given freedom to design solutions to challenging problems with plenty of guidance and feedback from your teammates. The relatively small size of our team provides an opportunity for each member to contribute ideas and make a significant impact on the success of our service.
Responsibilities
Specific job responsibilities include:
Write concise, clean code and unit tests.
Design and implement new features as well as add functionality to existing systems.
Investigate pre-production and production issues, implement and deploy fixes.
Write/maintain automation for deployment systems.
Be committed to making pragmatic decisions
Qualifications
At least 4 years of shipping software in a software engineering-related role
Working knowledge of Object oriented languages like C#, Java, or C++.
Requires a Bachelors/Masters in Computer Science, Math, related field or equivalent experience
Value quality and simplicity
Development of REST APIs and SDKs is a big plus
Microsoft Cloud Background Check: This position will be required to pass the Microsoft Cloud background check upon hire/transfer and every two years thereafter.
Ability to meet Microsoft, customer and/or government security screening requirements are required for this role. These requirements include, but are not limited to the following specialized security screenings:
o Citizenship Verification: This position requires verification of US Citizenship to meet federal government security requirements.
o Candidates must have one of the following:
an active TS and be willing to upgrade to TS/SCI (with polygraph)
an active TS/SCI and be willing to upgrade to TS/SCI (with polygraph).
o This role will require candidates to maintain the TS/SCI (with polygraph) clearance.
Microsoft is an equal opportunity employer. All qualified applicants will receive consideration for employment without regard to age, ancestry, color, family or medical care leave, gender identity or expression, genetic information, marital status, medical condition, national origin, physical or mental disability, political affiliation, protected veteran status, race, religion, sex (including pregnancy), sexual orientation, or any other characteristic protected by applicable laws, regulations and ordinances. We also consider qualified applicants regardless of criminal histories, consistent with legal requirements. If you need assistance and/or a reasonable accommodation due to a disability during the application or the recruiting process, please send a request via the Accommodation request form at https://careers.microsoft.com/us/en/accommodationrequest .
Benefits/perks listed below may vary depending on the nature of your employment with Microsoft and the country where you work.