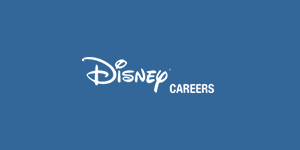 Club 33 Fine Dining Food & Beverage Busser/Steward - Part Time at Walt Disney Company
Anaheim, CA
Job Summary:
Fine Dining Food & Beverage Busser/Stewards are responsible for creating an exceptional dining experience by greeting guests and anticipating their needs throughout their entire dining experience. They are responsible for welcoming and interacting with Guests in a positive and friendly manner while working in a fast-paced environment.
Responsibilities:
Maintains cleanliness and organization of restaurant areas including kitchen, server, seating area
Carries dirty dishes from dining room to kitchen
Clears all tables in dining areas.
Involves bussing of china and silverware and stocks all necessary items.
Transport all dishes and silverware to the dish room from the dining area
Responsible for working with large dish machines when loading and unloading dishware, glassware and silverware
Dispose of trash, maintain the cleanliness of all dining areas and fountain beverage stations
Maintains the cleanliness and sanitation of the area by sweeping, mopping and scrubbing kitchen floors, coolers and freezers and washing and replacing all trash cans
Follow proper sanitation and HACCP procedures
Responsible for ensuring chemical storage areas are neat and orderly
May clean kitchen equipment
May operate a pallet jack to tow vehicle to exchange trash packer bins if authorized to do so
Replaces soiled table linens and sets tables with silverware and glassware.
Replenishes supply of clean linens, silverware, glassware and dishes in dining room.
Provides efficient and friendly service to all Guests
Breaks down cardboard and may operate cardboard baler.
May polish brass, metal and wood grain surfaces.
Basic Qualifications:
Ability to multi task and work in a very fast paced environment
Ability to work well under pressure
Self-directed (can complete tasks with minimal supervision)
Able to do heavy lifting of pots, pans and trays; up to 50 pounds
Understands principles of proper sanitation
Willing to follow instructions & take direction
Strong verbal communication skills
Can complete repetitious tasks while maintaining quality
Exhibits a positive, friendly and helpful attitude to our guests and fellow cast members
Preferred Qualifications:
Previous restaurant experience; understanding of full service environment
Previous experience in a fine dining table service restaurant
Previous experience working in a hospitality or tourism related role is preferred
Some knowledge/experience working with large equipment
Additional Information:
SCHEDULE AVAILABILTY
Our Theme Parks and Resort Hotels operate 24 hours a day, 365 days a year and some shifts may start as early as 5:00am while some may end as late as 3:00am, 4:00am or 5:00am.
SUBMITTING YOUR APPLICATION
After clicking "Apply for this job" below, the employment application will open in a new window. Please complete ALL pages of the application by clicking "Next" on each page, then "Submit" on the final page.
Keyword: DLR CASTING, dlrcasting