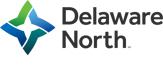 Club Supervisor at TIAA Bank Field at Delaware North
Jacksonville, FL 32202
Our Exciting Work Environment
Grounded in a foundation of family ownership for over 100 years, Delaware North has earned a reputation as one of the most admired family-owned hospitality companies in the world. At TIAA Bank Field, home of the NFL's Jacksonville Jaguars,  the TaxSlayer Bowl and the annual Florida-Georgia college football rivalry, we provide food and beverage concessions, luxury suites catering, and premium club services for our partner.  Additionally, we provide food and beverage concessions operations for Daily's Place, a 5,500 state-of-the-art concert amphitheater, which is located at the south end of the property. We're working behind the scenes and on the front lines – making each guest experience, moment and memory the best it can be.
The Opportunity
Experience the thrill of the game by providing a positive guest experience to thousands of Jacksonville Jaguars fans each game. As a gameday Concessions Supervisor, you will be assigned to specific locations throughout the stadium. You will support our associates and Non-profit groups with counting inventory,  processing transactions and any issues that may arise.  Our associates represent Delaware North Sportservice and the exceptional guest service that we promise and deliver.  We are seeking enthusiastic associate's eager to learn – no previous experience needed. 
This position is part time and seasonal, including weekends, evenings, and holidays.  Scheduling is event-driven.  This position is ideal for anyone, 18 years of age or older, looking to work in an exciting, fast-paced environment! 
Why work for us?
Exciting Environment
You'll be a part of TIAA Bank Field game day experience

Work with your friends
Special Perks
Rewards and Recognition program

Corporate Friends and Family Lodging discount program
Work Schedule
Low commitment for part-time work

Great for 2nd income, students, and retirees
Opportunities to Advance
Ability to develop your leadership skills and be on the fast track for hospitality career advancement
Come help sports fans create memorable moments while enjoying where you work. Apply today!