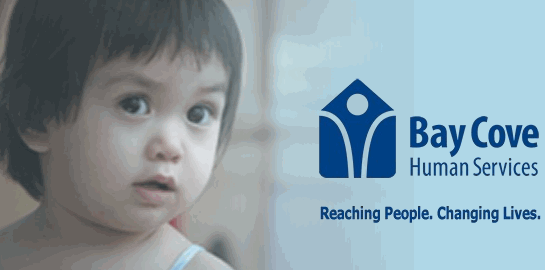 Clubhouse Worker-Center Club at Bay Cove Human Services
Boston, MA 02114
Schedule Monday-Friday 9:00am-1:00pm with some evening/weekend holiday availability. Some flexibility with days/times.

Bay Cove Human Services, Inc., a leading Massachusetts human services organization seeks a Clubhouse Worker to join us in our mission to provide high-quality services to adults who face the life-long challenges of developmental disabilities, mental illness and drug and alcohol dependency.

The Clubhouse Worker is mission driven, with exceptional interpersonal and relationship building skills who a will engage daily with the members of the Club and will engage members to participate in the planning and execution of daily activities at the location.

The Center Club Program helps individuals with mental illness become part of a supportive community of peers and develop and strengthen skills and pursue personal growth, independence, and educational and employment opportunities.

We are looking for someone who strives to:

Challenge thinking.
Be different.
Lead change.
Bay Cove is looking for people who are inspired and inspiring.

You will:

Deliver Services - Set goals and engage and support members through their educational, job-related or rehabilitation goal planning and pursuit.
Facilitate member discussion groups and, with the members close input and involvement, schedule and conduct social activities and outings.
Facilitate meal planning and preparation and plan club social activities.
Facilitate meal planning and preparation and plan club social activities.
Work with a Collaborate Spirit - Interact daily with Club staff, members and affiliated groups for achievement of overall program and individual goals.
Provide Crisis Counseling - Provide supportive, non-judgemental, crisis counseling to members.
Ensure a Safe Environment - Follow safety procedures and crisis intervention practices proactively address escalating behaviors.
Perform Administrative Components -Complete progress notes and logs, incident reports and other documentation assigned.
What you will need to bring:

Track Record - At least three year's experience working with adults with psychiatric disabilities.
Education - Bachelor's degree, preferably in Human Services.
Conflict and Mediation skills - Demonstrated experience in handling difficult situations so they become more positive and productive.
Ability to Work Collaboratively- Demonstrated ability to work effectively and collaboratively with a culturally diverse population of members, staff, providers and community partners.
License - Valid driver's license.
Keywords: healthcare, human services, mental health, psychiatric disabilities, rehabilitation, recovery, crisis counseling, direct care, goal planning, job coaching, outreach, case manager, case management.