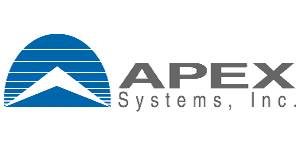 CMM Programmer at Apex Systems
Fremont, CA
Job Description
Job #:
 1014437
Excellent opportunity for a
CMM Programmer
in the
Fremont, CA
area.
For immediate consideration, please email resumes to
ccrimmins@apexsystems.com
CMM Programmer - Fremont, CA
Responsibilities
Work closely at all times and assist the CNC programming group, engineers, quality leadership/ inspectors for assigned products, work with available resources (programmers and equipment), ensuring production stops are at an absolute minimum
Provide Coordinate Measuring Machine (CMM) programming in CALYPSO Software. Must be a self-starting and highly motivated team player, with the ability to communicate and interact with manufacturing, engineering and quality to provide support at all levels to satisfy our product, quality and on time delivery. 
Develop, edit, and implement existing programs on moderately complex part applications using CALYPSO software from 3D solid-models and 2D drawings as per instructions of senior level CMM programmers.
Set up and prove out programs to fully prevent crashes and faulty outputs with minimum supervision but possibly with the guidance of a senior programmer and best practice guidelines.
Create stylus systems to satisfy program requirements. Edit, replace and modify stylus systems as needed or required to satisfy program needs.
Maintain and improve library of programs to maintain current drawing revisions. Also update all necessary proven out programs in the current network for all applicable existing programs, for assigned products.
Train and develop less experienced programmers, and work closely with the CNC programming department on developing best practice to improve and update processes as needed.
Train operators on best practices with both machine operation and quality inspection methods.
Perform surface plate layout and inspection using conventional measurement equipment (micro-height, comparator, sine plates, height stands, etc...) as required for production or operational needs.
Perform basic math calculations (including geometry and trigonometry) to prove out part dimensions.
Conduct Incoming/Receiving, First piece, First article and In process inspection.
Provide support to entire shop with inspection reports.
Assure that all manufactured parts adhere to customer requirements and procedures.
Assist in MRB and NCR creation and adhere to QA procedures and company policies.
Maintain safe operations by adhering to safety procedures and regulations. Personal Protective Equipment (PPE) is a requirement and must be used and followed per company policies and procedures
Required Skills
Minimum 2 years' experience as a CMM Programmer with 2 years' experience as a Quality inspector, including surface plate layout work.
Experience using CALYPSO software is a BIG PLUS
Can effectively program articulating and fixed head CMMs, including set-up, and prove out, with minimal supervision.
Able to read and interpret technical drawings per ASME Y14.5M-2009 and otherwise have a highly proficient knowledge of Geometric Dimensioning and Tolerance (GD&T).
Effective communication skills, and the ability to work with others in a team environment.
Basic office computer skills, including MS Word, Excel, and Solid works.  MS-Office suite experience, up to two years' experience generating spreadsheets, data entry.
Familiarity with ISO Requirements. Experienced in using all Quality control related tools and documentation.
Education / Experience
High School diploma or equivalent and must have basic math, geometry, trigonometry, knowledge and application.
Up to 2 years of on the job-experience in CMM programing in manufacturing environment.
EEO Employer
Apex Systems is an equal opportunity employer. We do not discriminate or allow discrimination on the basis of race, color, religion, creed, sex (including pregnancy, childbirth, breastfeeding, or related medical conditions), age, sexual orientation, gender identity, national origin, ancestry, citizenship, genetic information, registered domestic partner status, marital status, disability, status as a crime victim, protected veteran status, political affiliation, union membership, or any other characteristic protected by law. Apex will consider qualified applicants with criminal histories in a manner consistent with the requirements of applicable law. If you have visited our website in search of information on employment opportunities or to apply for a position, and you require an accommodation in using our website for a search or application, please contact our Employee Services Department at 844-463-6178-6178.