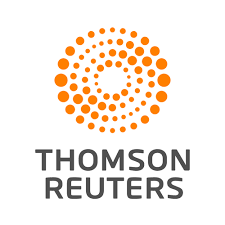 CMS Admin - Adobe AEM at Thomson Reuters
Toronto, TX
Job Description
The CMS Administrator has primary responsibility for the administration, overall health, and improvement of the content management system (Adobe AEM) including ensuring optimal operation, establishing governance, and implementing enhancements in accordance with enterprise best practices. The CMS Admin will represent the Digital Marketing Web Operations group and partner with technology and development teams to oversee the installation, maintenance, security, availability, scalability, backup and recovery, monitoring, problem resolution, and technical user support of the CMS and associated supporting systems and infrastructure in a multi-tiered 24×7 environment. The successful candidate will have experience operating and troubleshooting similar applications, and the desire to work with the team to continuously improve the CMS platform and stay current with latest enhancements and offerings.
Job Duties/Roles
Manage CMS system to ensure best ROI of the investment in Adobe Experience Manager in partnership with technology and development teams.
Manage the overall site architecture and hierarchy as the site grows and respond to changing business needs.
Perform continuous reviews of components, templates, config files and other important aspects of the CMS for optimal use and best practices.
Regularly use the technical tools for the content management system and front-end development to achieve improved performance, engagement, and security.
Perform deep dive analysis on AEM performance for AEM Author, Publisher and Dispatcher servers.
Review AEM Caching policies and recommend changes to improve overall AEM performance.
In partnership with MarTech team review and manage best practices and all third-party integrations to AEM.
Manage AEM AMS support and upgrades in partnership with IT teams.
Coordinate internal and external security and vulnerability scans, including Penetration, PCI and other tests of the AEM environments in partnership with IT teams.
Ensure right new web pages and content updates are staged; appropriate testing is designed, planned and completed, reviewed and approved prior to launching sites or site updates.
Identify opportunities for and grow the enterprise content management user groups for authoring and provide governance, prepare documentation and training as needed.
Develop and maintain workflows for enterprise content management for authoring for critical website functions including any connected third-party or Adobe products such as the DAM or data functionality.
Oversee TR web project objectives and design, serving as liaison with our development partners.
Collaborate with UX team on design innovations and enhancements.
Collaborate with IT key stakeholders and vendors on site enhancements and bug fixes.
Regularly identify opportunities to update skills and techniques with the CMS to improve engagement and website performance.
QUALIFICATION
BS or BA degree in information systems, computer science or related work experience.
6+ years of strong Web Content Management experience with Adobe AEM / CQ5.
4+ years of Adobe AEM project implementations experience, including experience with AEM 6.0+ building blocks including templates, components, dialogs, widgets and bundles.
3+ years with AEM DAM and Workflows, thorough knowledge with implementing Web Content Authoring, Production, Configuration, Publishing, site architecture, integration with Web services (SOAP and REST)
Familiarity with integrating AEM/CQ5 with Adobe Products like Campaign, Target, Analytics and other products and vendors.
Experience with maintaining an AEM implementation, specifically around performance tuning, debugging and fixing issues, taking and understanding thread and heap dumps, knowledge of various AEM admin consoles.
Technical knowledge of a number of the components of the Adobe Marketing Cloud.
Experience working with web analytics and real time personalization frameworks.
Performance tuning and optimization
Debugging of Adobe Marketing Cloud code
At Thomson Reuters, we believe what we do matters. We are passionate about our work, inspired by the impact it has on our business and our customers. As a team, we believe in winning as one - collaborating to reach shared goals, and developing through challenging and meaningful experiences. With more than 25,000 employees in more than 100 countries, we work flexibly across boundaries and realize innovations that help shape industries around the world. Making this happen is a dynamic, evolving process, and we count on each employee to be a catalyst in driving our performance - and their own.
As a global business, we rely on diversity of culture and thought to deliver on our goals. To ensure we can do that, we seek talented, qualified employees in all our operations around the world regardless of race, color, sex/gender, including pregnancy, gender identity and expression, national origin, religion, sexual orientation, disability, age, marital status, citizen status, veteran status, or any other protected classification under applicable law. Thomson Reuters is proud to be an Equal Employment Opportunity/Affirmative Action Employer providing a drug-free workplace.
We also make reasonable accommodations for qualified individuals with disabilities and for sincerely held religious beliefs in accordance with applicable law.

Intrigued by a challenge as large and fascinating as the world itself? Come join us.

To learn more about what we offer, please visit thomsonreuters.com/careers.

More information about Thomson Reuters can be found on thomsonreuters.com.
Locations
Toronto-Ontario-Canada;Ann Arbor-Michigan-United States of America;Carrollton-Texas-United States of America