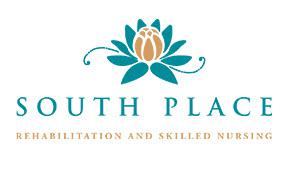 CNA Certified Nursing Assistant at South Place Nursing Center
Athens, TX 75751
A rewarding career is waiting for you at South Place Nursing Center! Right now, we are seeking CNAs to join our nursing team. As one of our nursing assistants, you will play a key role in creating a positive resident experience by providing quality, compassionate care. Don't miss out on this exciting opportunity. Apply today!
Job Responsibilities
As a CNA, you will provide basic patient care under direction of nursing staff. This involves performing duties such as feeding, bathing, dressing, grooming, and/or moving patients.
CNA responsibilities:
Answering patient call signals, signal lights, bells, or intercom systems to determine patients' needs
Providing physical support to assist patients to perform daily living activities
Recording vital signs, such as temperature, blood pressure, pulse, or respiration rate, as directed by medical or nursing staff
Observing or examining patients to detect symptoms that may require medical attention, such as bruises, open wounds, or blood in urine
CNA requirements:
State certification as a nursing assistant
Complete familiarity with the duties of a certified nursing assistant
Highly developed observation skills
Excellent communication and interpersonal skills