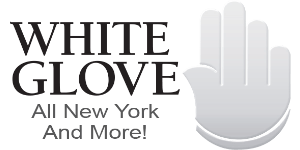 CNA Certified Nursing Assistant - Geriatric nursing at White Glove Placement
Flushing, NY 11368
Diversify YOUR nursing career, build your resume with White Glove. Your career growth start with us! Thrilling offer!
White Glove Placement, Inc is currently hiring CNA Certified Nurse Assistants at one of our great client state-of-the-art facilities in Island Park, NY. If you're looking for a rewarding CNA Certified Nurse Assistant position, we'd love to hear from you!
Details for YOUR NEW CNA Certified Nurse Assistant position:
8 hour day, night, and evening shift open
Custom Schedule
great work environment
Orientation paid
New Grads Welcome!
Great Benefits for CNA Certified Nurse Assistant:
Amazing Pay
Agency Support Perks
Benefits Debit Card
Direct Deposit/Weekly Pay
Paid Sick Leave
Medical and Dental Coverage
Tickets at Work
Referral Program
24-Hour Support Line
Smooth application process, Apply for this CNA Certified Nurse Assistant position today!
Nursing is our specialty and healthcare staffing our strength. With over 20 years in the industry we've built a name as a reputable and supportive agency that provides the most highly sought after nursing opportunities in New York City, throughout New York State and the Northeast region.
Performance bonus
Merchandise Discounts
Flexible Schedules
Employee Referral Program
$16.00 - $17.00 /hour
Great Pay plus benefits