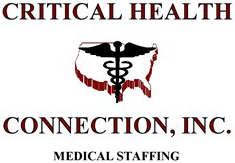 CNA at Critical health
Terrell, TX
Critical Health Connection, LLC.
325-944-1111 * 1-888-653-6877
WE NEED CNA'S ASAP 
IN YOUR AREA
$$$ Shifts
All Shifts Available. Full Schedules or PRN Shifts. Tell us the days and shifts you would like to work. The Choice is always yours, NO Pressure.
$$$ INCENTIVES / Refer Your Friends
$250.00 Rapid Response Incentive

$250.00 for Referring CNA'S
$500.00 for Referring LVN'S/RN'S
Please call 325-944-1111 for Details
$$$ Already have a Job?
No problem, Work for another agency? That's OK. Control your Schedule, Control your life.  Make the big bucks on your available days.

$250 Rapid Response Incentive: $250 Refer CNAs Incentive, $500.00 Refer RN/LVN Incentive,