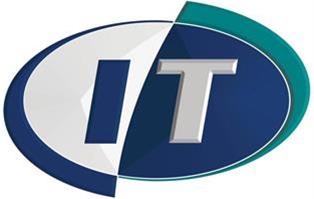 CNC Machine Service Technician at International Technologies, Inc.
Schaumburg, IL 60193
Job Description

International Technologies, Inc. is a Chicago area metal fabricating machinery distributor. We are looking for a CNC service technician with exceptional technical skills who likes to travel.

Summary

We need an independent self-starter to go out in the field and fix machines. You will travel to metal fabricating shops throughout the United States, Canada, and Mexico to install, service, and train our customers in the proper use and maintenance of their equipment.

Responsibilities
Service and repair machines including hydraulic and electric press brakes, cornerformers, resistance spot welders, metal spinners, flow formers, fiber lasers, and sheet metal folders.
Install machinery and train operators.
Communicate effectively with customers and our manufacturers' technical support personnel.
Respond to customer requests for service and parts.
Administer preventative maintenance programs.
Work with vendors and customers to maintain adequate parts inventory. Source difficult to find or discontinued parts.
Demonstrate machines for prospective customers.
Attend trade shows for booth set up/tear down and demonstrations.

Qualifications
3-4 years minimum experience servicing CNC machinery.
Strong troubleshooting skills
Ability to travel most days of the week including evenings and occasional weekends.
Knowledge of state of the art components including encoders, PLCs, and servos.
Programming experience a plus.
Ability to read prints and schematics.
High school diploma. Some college or equivalent preferred.
Driver's license and good driving record.
Passport or eligible to obtain.
Chicago/Northern Illinois and Milwaukee/Southern Wisconsin area applicants are ideal for this position.

Compensation

We offer an excellent pay and benefits package including overtime, paid time off, health and dental insurance, 401(k), company credit card, phone, and per diem for travel.
75,000 - 85,000 /year
Eligible for incentives and commissions