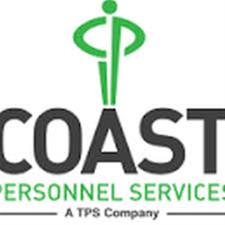 CNC Machinist at Coast Personnel Services
Concord, CA 94520
Coast Personnel is looking for professional, dedicated Machinists to join our busy customer in the Concord area.  Temp to hire!

What would I be doing?

Sets up and operate lathes, millers, shapers, grinders, planers and power drills. Works from blueprints, sketches and verbal instructions.

Performs highly diversified machining operations such as boring, turning, facing, reaming, grinding, milling and tapering.

Performs work on machined parts, forgings and casting which are of varying degrees of complexity in mature and critically dimensioned.

Performs simple welding, brazing, silver soldering and heat treating.

Work 4x10's Monday Through Thursday with possible OT. 

That's cool... What are the qualifications?

Minimum HS Diploma (or GED)
Six plus years experience using CNC machine
Excellent written and verbal communication skills.

How do I apply?

Email Laura Trevino @

LTrevino@coastjobs.com

or call her at 925-787-6641.  I can't wait to hear from you!