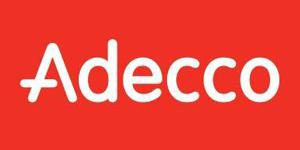 CNC Machinist at Adecco
Wickliffe, OH
Adecco Direct Placement is currently recruiting qualified candidate for a direct hire, permanent CNC Milling Machinist Job located east of Cleveland, OH (Wickliffe, OH) for our client, a quality manufacturer of complex machines and machine parts for new and refurbished equipment. CNC Machinery at this facility include models by Haas, Mazak and Okuma. Familiarity with these types of machines is preferred, but not required. Hours for this position are Monday-Friday, daylight hours. Along with being part of an extremely talented team, our client offers many advancement opportunities and a full benefits package. Our client offers a a starting pay rate of between $18 and $22 per hour, with required overtime. Shifts are 10 to 12 hours per day and will require some weekend work.


Responsibilities for the CNC Mill Machinist Job near Cleveland, OH (Wickliffe, OH) include:

Set-up and operation of CNC Mills (horizontal and/or vertical machines)
Detailed reading of blueprints, drawings and schematics
Working with close tolerances, typically in the +/- .0005 range
Use of hand measuring tools including micrometers, calipers and a variety of gauges
Movement of material throughout the facility using tow motor and overhead crane
Use of grinding equipment (surface and OD)
Collaboration with various departments to ensure proper fitment


Qualifications:

HS Diploma (or equivalent) and completion of a secondary training program in machining (preferred)
Minimum of 2 years' experience working in an intricate and detailed CNC Machining environment
Ability to handle complex set-ups requiring the use of shims, blocks and supports
Knowledge of G&M code and/or Fanuc controls
Have your own basic set of machining tools
Excellent ability to read and interpret details blueprints and drawings


If you meet the above qualifications and would like to apply for this position, please click APPLY NOW and upload your most current resume or you may email your resume to our recruiter, Madeleine Felion, at madeleine.felion@adeccona.com. Please include CNC Mill Machinist – Wickliffe on the subject line of any e-mail correspondence. Questions regarding this position can be addressed by emailing or calling 814-844-6976. Thank you in advance for applying, however, only qualified candidates will be contacted.


The Adecco Group is a Fortune Global 500 company and the global leader in Human Resource Solutions. Our group connects over 700,000 associates with our business clients each day through our 6,600 offices in over 70 countries and territories around the world. We offer employment opportunities at any stage in your Professional Career. For great opportunities near you, go to www.adeccousa.com today!