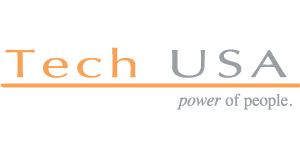 CNC Programmer at TechUSA
Huntsville, AL 35806
Tech USA in Huntsville, AL is looking for an experienced CNC Programmer to work for one of our awesome DoD clients that we are partnered with. This is a CONTRACT (6 month to hire) opportunity and is full-time, with opportunities for overtime. 



What we are looking for: 


- The ideal candidate will be proficient in CAM programs including Mastercam, TopSolid, and Surfcam. 
- The candidate must be experienced with 5 axis Haas and Mazak Mills, Haas and Mazak Lathes, wire EDM. Must also be experienced with Integrex as well. 
- Experience with in programming for various materials such as tool steels, titanium, stainless, Delrin, aluminum, etc. 
- Experience with DoD type work. (no clearance required for this opportunity)
- Must be able to program as well as help on the floor as needed. 
- Must be able to keep machine posts and tool libraries updated and maintained (both Topsolid and Surfcam).
- Experience with being able to troubleshoot some machine repair issues. 
- Previous experience with AutoCad, SolidWorks, or other CAD package is preferred.  

If this is you, and are a TEAM-PLAYER who can work in a fast-paced environment, apply today!