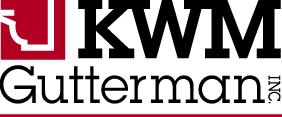 CNC Setup/ Machinist at KWM Gutterman Inc.
JOLIET, IL 60436
Position Overview:
KWM Gutterman Inc. is searching for a skilled and experienced hands-on CNC Setup Machinist to join our team. In this role, the successful applicant will be responsible for setting up and operating a variety of numerically controlled (CNC) milling machines. You will be working in a production environment where all jobs have a measured standard production rate that needs to be met, and you will be responsible for the quality of your own work.
Essential Job Functions
Set-up, monitor, and troubleshoot various CNC machines (primarily milling machines).
Follow setup instructions, verify supplied part programs, and make minor edits.
Read and understand engineering blueprints.
Inspect parts prior to QA submission and make necessary minor adjustments as needed to meet process prints.
Train operators on machine functionality and inspection criteria / process (SPC).
Monitor operator quality and productivity.
Be responsible for safety, cleanliness, and scrap within designated areas.
Organize, prioritize, and plan daily work assignments in a self-directed, changing environment.
Have knowledge of basic shop math and GD&T.
Use measuring tools like height gauges, micrometers, dial indicators, etc.
Understand metal-cutting applications and good machine practices.
Have a basic understanding and ability to edit CNC programs – G&M codes.
Preferred experience:

Machining aluminum and steel and maintaining tight production tolerances.
Programming knowledge.
Relevant Milling Machines: