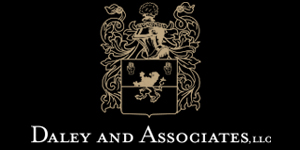 Coach - Need a Change? at Daley and Associates
Boston, MA
Daley and Associates, LLC - Boston, MA
Coach, do you need a change? Do you want to start a career where you can use all of the skills you have developed over the years while coaching? We are hiring. We are looking for Coaches who coached at the University and College level to join our company as Recruiters. As coaches, you already have all of the necessary skills to have a financially lucrative career as an Agency Recruiter.
Being a coach, here's why should join us:
Your ability to understand metrics, hold people accountable, and how to recruit talent in a highly competitive market will make you the best in the industry.
We will provide you with all of the latest tools you will need to win.
We will work with you to understand the the niches that we service and how to use your skills to maximize your earnings potential.
We provide our recruiters the opportunity to grow personally and professionally.
You will make over six figures by your second year (some have done it in year 1).
We provide an outstanding work environment, excellent benefits and the opportunity to work with a cohesive and winning team.
Requirements:
Bachelor's degree
Experience coaching at the University level
Desire to win
Self-directed and motivated
Exceptional communication skills
Strong interpersonal skills
First year's compensation $70.0K-$80.0K
If you if you are looking for a career change and you are not sure of your next move should be, this is it! Email Shawn at sflaherty@daleyaa.com today.