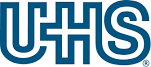 Coastal North Carolina Psychiatry Practice at Universal Health Services
Jacksonville, NC 28546
Brynn Marr Hospital is partnering with Coastal Carolina Neuropsychiatric Center, PA (CCNC) to recruit an energetic, compassionate, dedicated and self-motivated psychiatrist to join our team providing outstanding, life changing psychiatric care in eastern North Carolina. Brynn Marr is a 102-bed hospital that serves children, adolescents and adults. We utilize therapy, programming and medication management as key resources of treatment. We partner with physicians and medical professionals who are an integral part of the care we provide to over 2,000 patients a year. Coastal Carolina Neuropsychiatric Center, PA provides outpatient psychiatric, psychotherapy, and psychological testing through a team of mental health providers. We have a wide range of educational backgrounds, and experience to treat each individual patient.
Brynn Marr and CCNC are located on the beautiful coast of North Carolina. The area provides a rich opportunity for outdoor enthusiasts. There are many lovely small towns along the intercostal waterway nearby, offering lots of quaint places to explore. We are also lucky to be located just an hour away from the cultural opportunities of Wilmington and two hours from Raleigh.
Relocation assistance
Signing bonus
Competitive salary
Medical and dental insurance available
Short-term and Long-term disability insurance
Mix of outpatient and inpatient service available
Qualifications:
Education, Training & Experience (includes licenses or certifications)
MD/DO degree from an accredited program required
Board certified in Psychiatry or board eligible
Licensed to practice in the State of North Carolina or ability to obtain
Meets all credentialing criteria required of participating physicians
Knowledge, Skills & Abilities:
Ability to participate in a collaborative and supportive culture for medical program
Ability to organize and facilitate meetings and outcomes
Willingly accepts direction in achievement of organizations objectives
Organizational skills, including working collaboratively with others
Computer literate; experience with electronic medical records a plus
Interested individuals should apply and submit CV directly to the In-house Physician Recruitment Department.
Will DeCuyper
In-house Physician Recruiter
866-227-5415 ext. 229