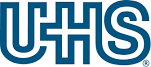 Coastal Virginia C/A Psychiatry opportunity. Hampton Roads area at Universal Health Services
Newpoint News, VA 23603
Newport News Behavioral Health Center in VA is currently recruiting for a C/A Psychiatrist.  The Physician position is a fulltime employed position with Monday – Friday schedule. Patient care of a Residential treatment and Inpatient caseload duties include administrative duties, admissions, discharges and daily care of patients in the caseload.  A very competitive compensation package of salary, stipend and benefits with bonus opportunity will be offered.  The ideal candidate will be BE/BC in C/A Psychiatry with experience in Residential Treatment and Inpatient services and must have 6 plus years of experience/training.  All patient care is provided in a multidisciplinary treatment setting, team consisting of Psychiatrist, Therapists, RNs/LPNs, Care Coordinators and Mental Health workers.   
QUALIFICATIONS:
The qualifications for the position are the minimum requirements needed to be successful in the position.  The level of experience and expertise for the job is determined by the current amount of expertise in the unit/department.  If training or experience is not required but would be desirable, it is listed as preferred however; persons without preferred background will be considered in the hiring process.
Education, Training & Experience (includes licenses or certifications).
MD/DO degree from an accredited program required
Board eligible or certified in Psychiatry required
Licensed to practice in the State of Virginia or ability to obtain
Minimum of five - six years of practice/training experience
Management experience preferred
Meets all credentialing criteria required by participating physicians
 
Knowledge, Skills & Abilities.
Ability to set a strategic vision with measurable outcomes that promote Psychiatric Department development and success.
Ability to build a collaborative and supportive culture for medical program
Strong management and proven leadership skills required
Ability to organize and facilitate meetings and outcomes.
Willingly accepts direction in achievement of organization's objectives.
Organizational skills, including working collaboratively with others.
Understanding of and commitment to stewardship in both medical management and business reality.
Strong business acumen relating to Psychiatric operations, finance and decision-making.
 
A highly competitive compensation package will be offered consisting of:
Fulltime salary
Bonus structure
Malpractice insurance coverage
Paid Time Off
Matching 401k
CME package
Health insurance package
Relocation package if needed
Sign-on bonus
Student loan assistance
Employee stock purchase plan

Interested individuals should apply through this ad or directly to the In-House Physician Recruitment Department of Universal Health Services, Inc.

Newport News Behavioral Health Center is a private behavioral health hospital offering acute inpatient and Residential Treatment services for Adolescent boys and girls ages 11-18 years of age with psychiatric issues.  The facility is a 108 bed, standalone psychiatric facility providing specialized treatment for mental health services. Newport News cares for both voluntarily admitted and involuntarily committed patients.  Programs are provided in highly structured multidisciplinary treatment settings staffed by trained clinical and administrative support staff.  The successful hospital is proud of our philosophy of incorporating a teaching model of treatment with the emphasis on holistic wellness.  Located in Newport News, VA the facility is a short 15-20 miles to the coastal beaches.  

Newport News Behavioral Health Center is owned and operated by a subsidiary of Universal Health Services (UHS), one of the nation's leading hospital management companies.  The hospital's website is accessible at www.uhsinc.com or http://www.newportnewsbhs.com

OUR FOCUS IS SIMPLE: WE WORK TO HELP OUR PATIENTS GET BETTER SO THEY CAN LIVE BETTER LIVES.  ARE YOU READY TO TAKE A STEP AND JOIN US AS WE CONTINUE TO GROW OUR SERVICES? 

Find out how you fit at Newport News.   Contact Me For Additional Details!

Will DeCuyper

In-house Physician Recruiter

866-227-5415 x229

Will.Decuyper@uhsinc.com