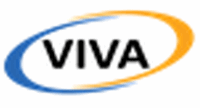 Embedded Software Engineer at Viva USA Inc.
Peachtree City, GA
Title: Embedded Software Engineer

Mandatory skills:

Embedded Engineering,
C, C++,
Android Framework, Automotive domain,
Linux User space,
Kernel development,
Audio HAL
Description:

Embedded Engineer

Android Speech services development, speech related native services and hardware abstraction layer development
Project goals are software implementation for Client infotainment hardware platform intended to be used in mass production car/vehicle market.
Skillset:
Embedded Engineer (4+)
C/C++;
Automotive domain
Android Framework is a must
Linux User space
Kernel development
Audio HAL (Optional)
4+ years of exp is a must

VIVA USA is an equal opportunity employer and is committed to maintaining a professional working environment that is free from discrimination and unlawful harassment. The Management, contractors, and staff of VIVA USA shall respect others without regard to race, sex, religion, age, color, creed, national or ethnic origin, physical, mental or sensory disability, marital status, sexual orientation, or status as a Vietnam-era, recently separated veteran, Active war time or campaign badge veteran, Armed forces service medal veteran, or disabled veteran. Please contact us at hr@viva-it.com for any complaints, comments and suggestions.

Contact Details:
Please send your resumes to "staffing10@viva-it.com" and one of our recruiter will get in touch with you.
VIVA USA INC.
3601 Algonquin Road, Suite 425
Rolling Meadows, IL 60008
staffing10@viva-it.com | http://www.viva-it.com
103,144 - 119,512 /year
Embedded Software Engineer
What is this?