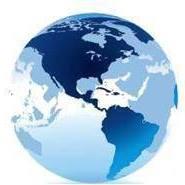 COGNOS Developer at ORBIS
Washington, DC 20003
Provides Cognos Developer support to the SEA 10 Corporate Operations and Total Force Directorate.
Serves as the mid-level Cognos developer and key performer of Cognos development efforts on the Enterprise Data Warehouse (EDW) in support of SEA 10.
Responsible for working with SEA 10 Data Analytics customer to gather/refine user requirements, validating requirements, using agile development practices to build design and build to the requirements, test and verify that product conforms to requirements, and ensure customer acceptance after delivery.
Using Cognos, builds reports, dashboards, and metrics in EDW. Develops and maintains data catalogues, data cubes, queries, and reports. Works with lead Cognos developer to maintain quality of Cognos products, ensuring consistent validation against source data and requirements through Lifecyle of the report/dashboard/metric.
Provides in person and remote training to users and peers on Cognos platform features, capabilities, reports, dashboard, and metrics.
Documents all requirements, development activities, tacit and implicit knowledge as a resource for users and the 10A team.
As necessary leads small teams of developers to complete large projects and present projects/briefs to leadership.
4-year degree in engineering, computer science, mathematics, or related majors.
US Citizen with Secret Security Clearance
Cognos (with V11 experience)
Visual Design
Agile Development
Verification & Validation
Data Analytics
Modeling & Simulation
7 to 11 or more years of professional and relevant experience.
Experience with V11 of IBM Cognos
Advanced knowledge of IBM Cognos products.
Ability to design and develop Cognos Analytics dashboards and active reports.
Ability to apply agile development practices to requirements gathering and product development.
Ability to validate data and visualizations against requirements and source data.
Ability to design data visualizations for consumption and understanding by non-technical users.
Ability to use SQL for selecting, summarizing, and reporting on data from a structured database.
Strong ability to multi-task and organize work and schedules
Strong ability to communicate thoroughly and regularly with customers, supervisors, and peers.
ORBIS offers an excellent benefits package and competitive salary in a professional atmosphere.
Long Term Disability
Flexible Schedules
Paid sick days
Donation-Matching Program
Medical, Dental and Vision
Employee Referral Program
Paid Holidays
401K
Flexible Spending Accounts
Vacation/paid time off
Life Insurance
107,733 - 125,947 /year
SQL Developer
What is this?