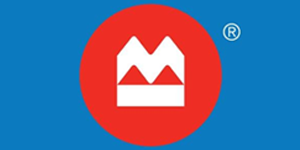 Commercial Administrative Specialist at BMO Harris Bank
Chicago, IL
Commercial Administrative Specialist-1900018617
Description
The Commercial Administrative Specialist is responsible for performing senior level, specialized administrative duties in one or more areas of expertise for one or more Executives. Work with Executive's team members in accordance of business requirements

Professional Support
Calendar Management (Reviewed weekly; adjustments made as needed)
Expense reporting – submission and review (Monthly; frequent travelers require review more often)
SME assignments – new HH LRM assignment, migration, functional transfers, etc. (Weekly)
Onboarding new hires/Offboarding departing employees 
Reporting – Salesforce, Factbook, SMARTs, pipelines, activities/call calendar, etc. (Weekly minimum, but also as needed)
Sales meeting – prep and multimedia/technology (Every other Monday)
Chicago Region client event coordination – Economic Outlook & Client Appreciation (Annual)
Event tickets – Bulls, Blackhawks, Sox and Cubs (Seasonal)
Facilities Management requests – new desk keys, office keys, office space cleaning, etc. 
Resolve operational issues (questions asked often)
Supply orders for team Adhoc requests and projects
 
Coordinate department wide activities.
Ensure all departmental lists/directories and related spreadsheets are kept up to date.
Work with various business administration units in the coordination of operational process improvement projects.
Support all facilities management initiatives including exceptions on moves, office openings and closings.
Qualifications
Knowledge and Skills
Bachelors degree a plus or seven to ten years of equivalent work experience
Knowledge of Bank policies and procedures with general knowledge of Bank products, services and organization
 Good understanding of business applications, Word, Excel, Microsoft Outlook, Calendaring and PowerPoint Strong and Windows 10; Salesforce
Organizational skills with the ability to multi-task
Ability to work under pressure in a fast-paced environment 
Ability to adhere to timeline's and keep team on task
Ability to prioritize and reprioritize on a daily basis 
Strong problem solving skills, decision maker Event coordinator
Excellent communication skills;Team Building Skills
Knowledge of expense reporting, expense management and travel arrangements
General technical skills – equipment & databases
 Quick learner, asks questions, willingness to help
Takes initiative
Displays discretion and confidentiality
Assertive while remaining professional
Ability to work under pressure and deliver results
Problem solving ability
Ability to multi-task
We're here to help
At BMO Harris Bank we have a shared purpose; we put the customer at the center of everything we do – helping people is in our DNA. For 200 years we have thought about the future—the future of our customers, our communities and our people. We help our customers and our communities by working together, innovating and pushing boundaries to bring them our very best every day. Together we're changing the way people think about a bank.
As a member of the BMO Harris Bank team you are valued, respected and heard, and you have more ways to grow and make an impact. We strive to help you make an impact from day one – for yourself and our customers. We'll support you with the tools and resources you need to reach new milestones, as you help our customers reach theirs. From in-depth training and coaching, to manager support and network-building opportunities, we'll help you gain valuable experience, and broaden your skillset.
To find out more visit us at https://bmoharriscareers.com.
BMO Harris Bank is committed to an inclusive, equitable and accessible workplace. By learning from each other's differences, we gain strength through our people and our perspectives. BMO Harris Bank N.A. is an equal opportunity/affirmative action employer. All qualified applicants will receive consideration for employment without regard to sex, gender identity, sexual orientation, race, color, religion, national origin, disability, protected Veteran status, age, or any other characteristic protected by law. Accommodations are available on request for candidates taking part in all aspects of the selection process. To request accommodation, please contact your recruiter.
Job
 Administration
Primary Location
 United States-Illinois-Chicago
Organisation
 BMO Wealth Management-X005000
Schedule
 full-time
Job Posting
 09/11/19
Unposting Date
 Ongoing