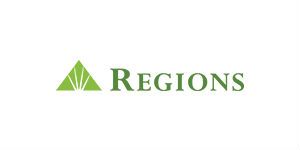 Commercial Banking Solutions Relationship Manager at Regions Financial Corp
Birmingham, AL
Thank you for your interest in a career at Regions. At Regions, we believe associates deserve more than just a job. We believe in offering performance-driven individuals a place where they can build a career --- a place to expect more opportunities. If you are focused on results, dedicated to quality, strength and integrity, and possess the drive to succeed, then we are your employer of choice.
Regions is dedicated to taking appropriate steps to safeguard and protect private and personally identifiable information you submit.  The information that you submit will be collected and reviewed by associates, consultants, and vendors of Regions in order to evaluate your qualifications and experience for job opportunities and will not be used for marketing purposes, sold, or shared outside of Regions unless required by law. Such information will be stored for a set period of time. You may review, modify, or update your information by visiting and logging into the careers section of the system.
Job Description:
At Regions this position is within the Regions' Commercial  Banking business unit and focuses on delivery of credit and a broad range of product / service client solutions within a dedicated geographic Area.  Commercial Banking Solutions Relationship Managers are the lead bank contact for a book of 500+ general-industry clients with client contact made through telephone, and email.The primary responsibility of the Commercial Banking Solutions Relationship Manager is to apply and develop relationship management skill working with assigned clients and partner with the relationship team and business partners to ensure quality account development.  The banker will receive guidance in the handling of smaller transactions, and will require support on larger or special situation transactions.  At this level, the banker is required to develop upon assessed credit skills and partner successfully with credit and compliance partners.  Additionally, this banker serves as part of the first line of defense in identifying and managing risk.  The banker role includes an emphasis on building business and credit acumen and developing an understanding of business practices and processes.
Responsibilities
Ability to serve as a central point of client contact and build less-complex relationships
Ability to identify and develop relationship strategy for clients
Ability to recognize current and emerging client needs and develop solutions
Ability to participate with relevant business partners in team-based portfolio development / expertise
Ability to coordinate with internal partners to fulfill the solution agreed to by the client
Ability to plan and execute quality client calls
Ability to manage transaction processes with support as required
This position is incentive eligible.This position is eligible for overtime under the salaried non-exempt FLSA classification for hours worked in excess of 40 per week.
Qualifications
2  years in a client facing financial services role
Bachelor's Degree preferred, but not required based on experience
Negotiation and oral and written communication skills
Position Type
Full time
Location Details
Regions Center - Birmingham
Location:
Birmingham, Alabama
EEO/AA/Minorities/Females/Disabled/Veterans