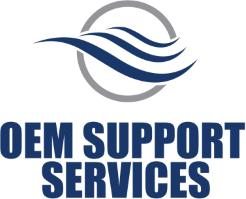 Commercial HVAC Service Technician at OEM Support Services
OWINGS MILLS, MD 21117
OEM Support Services, a division of Ward Boland that represents major manufacturers such as Liebert, Greenheck, DCA Dehumidifiers, Enviro-Tec, Honeywell, Bard and others is seeking a commercial HVAC technician to join our growing team. Salary commensurate with experience. Please fax your resume to Danny Smith@ 410-363-8554 or email to DSmith@oemsupportservices.com
Job Description:
Provide Start-up, service diagnostics, maintenance and repair of light commercial HVAC Systems as well as Mission Critical HVAC Solutions. Also provide warranty technical support to the sales team and contractors for all Ward-Boland's line of products.
Responsibilities
Work with minimal supervision.
Knowledge of HVAC, refrigeration, boiler, chiller, cooling tower, pumps & drives, and chemical or water pre-treatment equipment operation and maintenance is required.

Perform mechanical and electrical maintenance.
Troubleshoot equipment breakdowns using dig volt meters and electronic tools.
Test malfunctioning machinery, determine repairs and discuss with maintenance supervisor/manager for approval/repair, as needed.
Replace faulty parts, electrical wires, motors, controls and circuit boards.
Install equipment and electrical components and test to ensure proper functioning.
Repair, rebuild, adjust, inspect and monitor production and/or facility related equipment and machinery.
Clean and lubricate parts/equipment to ensure proper operation.
Operate a variety of hand and power tools to repair, grease, cut, change parts, etc.

Maintain clean equipment/work area and work safely to promote operational safety by example in work habits.
Read and interpret blueprints, electrical schematics, technical manuals and equipment specifications.
Ability to read, understand and work from Standard Operating Procedures, OEM Manuals, P&ID's, electrical and piping schematics
Requirements and Qualifications:
Valid MD Driver's License (no more than 3 points)
3 years Commercial HVAC Service Experience
Required: Apprentice of Journeyman HVAC License or equivalent experience.
Preferred: Associates degree, Technical School Certificate or Military training in one of the following disciplines:

Electrical or Electronics Systems
HVAC
Industrial Controls or Manufacturing Systems
Mechanical Systems
CFC Certification - Minimum Type 1 and 2
Strong assessment, troubleshooting, and repair skills
Solid understanding of maintenance systems to include preventative maintenance and CMMS.
Be able and willing to provide on-call service. The on-call calendar has rotating weekends.
Possesses fundamental reading, writing, comprehension skills and a mathematical aptitude.
Capable of lifting, pushing, pulling or moving of equipment and machinery up to 60lbs.
Salary and Benefits:
Salary Range: $25-32 hour dependent on experience
Company Paid Factory Training
Health/ Dental/ Vision
Paid Holidays
Paid Vacation and Personal time
Uniforms Provided
Take Home Company Truck
401K Plan
Life Insurance
Short Term/ Long Term Disability
Applicants will be subject to preemployment screening.