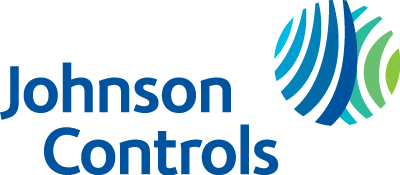 Commercial HVAC Systems Specialist at Johnson Controls
Folsom, CA
RESPONSIBILITY LEVEL:
Under
general direction, the Commercial HVAC System Specialist (CSS) profitably grows
the BSNA brand of DX equipment & controls offerings (DX Packaged RTUs, VRF,
and Verasys controls) by developing customer relationships with consulting
engineers and design build contractors to earn trusted advisor status, achieve
differentiated Basis of Design (BOD), and secure projects alongside Local
Market Salespeople.  In coordination with
the Local HVAC Sales Manager, the CSS will prioritize opportunity accounts in
their assigned Local Market(s) and then build and execute account plans to grow
BOD, win rates, volume, and margin to exceed quarterly & annual plan.  Partners with salespeople and/or sales agents
assigned to these prioritized customer accounts to maximize account penetration,
by actively inserting focus on the DX portfolio, and maximizes profit
generation through influence on specifications and market pricing. Seeks to
become the preferred supplier of DX equipment & controls ("trusted advisor
and default spec" with consulting engineers and design build contractors), and
in this effort continually delivers technical education and support to these
customer accounts.  Ensures customer
retention and growth of assigned accounts. Effectively teams with and delegates
to internal teammates including, Local Market inside support and Center of
Excellence (COE) to ensure customer support and satisfaction.  Utilizes sales tools, CRM, etc. to plan and
document progress as well as increase business opportunity in accounts.
The CSS role
requires collaboration and active teaming with various Ducted System functional
teams in order to grow the DX business and best serve the customer needs.  Collaboration with the following teammates
will be required to drive results : Local Market salespersons and leadership,
COE, Ducted Systems Regional Sales Managers, product management, marketing,
application engineering, technical support and customer service, among others.  As necessary beyond the COE, this role will coordinate
provision of, or directly provide, sales and technical support for Local Market
salespersons, which includes job take-offs, application engineering, and
technical assistance.
PRINCIPAL DUTIES:



Under
direction of Local HVAC Sales Manager, manages a local market annual sales
growth plan and accurately forecasts local market sales utilizing rigorous opportunity
pipeline management.




In
collaboration & coordination with Local Market salespeople assigned to the
customers, builds partnering relationships directly with assigned Consulting
Engineer and Design-Build Contractor accounts to support basis of design (BOD)
efforts, provide DX system design support and evaluate system tradeoff
decisions based on first costs and lifecycle costs.   




Coordinates
and participates in account management to support DX system growth in priority
accounts with assigned salespeople.  Is
accountable for the execution of the DX sales initiatives within the account
plans to ensure optimal coverage, penetration and share growth.  Will use Salesforce CRM platform to house and
update the account plans




Consistently
drives specifications towards BSNA DX offerings with consulting engineers and
design build contractors, not only earning BOD, but also influencing written
specifications to provide value to the customers and differentiation from
competitors. 




Identifies,
recommends and implements programs, tools and support necessary to increase
sales productivity of DX offerings.




Develops
relationships with internal support, operations, and administrative staff to
ensure customer satisfaction, and quickly addresses issues. Trains and mentors
inside sales team to drive customer satisfaction.




Champions
DX product launches within the Local Market in conjunction with Product
Business Unit (PBU) launch activities




Acts
as the primary Subject Matter Expert on DX offerings in Local Market and
supports salespeople with customer education and presentations.




Provides
selling support through technical assistance to co-workers, customers, and
others who may influence the purchase decision.




Leverages COE to perform
take-offs, estimates, and BOD selections whenever possible.  When necessary, this role will perform these
functions, for example to meet customer timeline requirements in earning BOD,
meeting bid dates, and securing projects.




Targets new
customers beyond the prioritized accounts, as directed by Local HVAC Sales
Manager, and using account management strategies.




Promotes &
coordinates with 3rd party products as required, for example to
complete a package for specific customer application or project.




Understands JCI
System strengths and competitors' weaknesses and drives opportunities to
provide customer with maximum value and JCI with maximum advantage.




Conducts technical
presentations on JCI offerings and positions oneself as a subject matter expert
to assigned accounts.




Utilizes
applicable sales tools effectively (Salesforce CRM, Account Management, Account
Plan and TAS) to plan, build pipeline of opportunity, and document progress,
update management, and increase penetration of accounts.




Develops a solid understanding and remains current on industry
standards, pertinent building codes, and best practices for design of HVAC Equipment
and Controls systems.




Develops
relationship with Local Market Owner sales leadership and salespeople to
support owner influence and owner direct opportunities.




Participates in
professional organizations for personal development, customer relationship
building, and industry networking within community.



1. Focuses  on medium sized accounts, offering technically complex or a breadth of solutions. 
2. Builds relationships with customers at manager/director level to understand needs and offers solutions
.
3.Services and supports existing customer accounts in assigned geographic area, with standard sales target or quota. 
4. University degree or equivalent combination of education and experience 3 years suggested minimum experience.