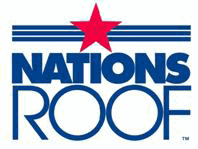 Commercial Roofing Service Sales at Nations Roof, LLC
Kansas City, MO
Nations Roof is one of the largest and fastest growing commercial roofing contractors, ranked #4 in 2019 Top Roofing Contractors in the US. We were founded to give today's businesses a clear choice for trustworthy, cost-effective roofing solutions. Position is based out of the Kansas City, MO area.
Functions: Responsible for the management of sales and developing customer share relationships with new and existing customers in an allocated territory.
Develop new business with new clients in allocated territory
Strategically deliver client-focused roofing solutions based on customer needs
Develop long-term relationships with a portfolio of assigned customers, connecting with key business executives and stakeholders
Act as a liaise between customers and cross-functional internal teams to ensure the timely and successful delivery of our solutions according to customer needs.
Prepare and deliver sales proposals/presentations
Close new business deals by coordinating requirements; developing and negotiating contracts; integrating contract requirements with business operations
Network by leveraging relationships, going to trade and association meetings, civic meetings and any other avenues
Operate as the lead point of contact for all matters specific to your customers
Contributes to team effort and works as part of the team
Keep current in industry changes in products, service, and policy's and help evaluate results and competitive developments
Job requirements:
In depth knowledge of research and data analysis methods
Proficient in Microsoft Office Programs (Excel, Word and Outlook)
Outstanding written and verbal communication and time management abilities
Clearly an organized person and quick learner
Ability to receive instructions and clearly explain problems or situations
Lift and climb up and down a ladder
Must be team orientated
A valid driver's license
Associate degree or 2 years work experience in a related field
Differentiators
Commercial/ Industrial roofing experience
Computerized estimating software
CAD experience for shop drawings preferred
Blueprint reading skills
BA/BS degree or equivalent work experience
Benefits Include:
Competitive Wages and Exceptional Benefits:
Company Vehicle, Phone and Computer
Medical, Dental and Vision Benefits
Accident and Disability Insurance
Life Insurance
Holiday and Vacation
401(K) with employer match
The preceding job description has been designed to indicate the general nature and level of work to be performed. It is not meant to be interpreted as a comprehensive inventory of all duties and responsibilities required of employees assigned to this job.
We are an Equal Employment Opportunity and E-Verify compliant Employer. Our company is a Drug Free Workplace.
NO RECRUITERS.
All candidates need to be authorized to work in the U.S.