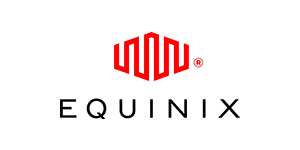 Commercial Solutions, Senior Analyst at Equinix, Inc.
Tampa, FL 33601
Commercial Solutions, Senior Analyst
Equinix is one of the fastest growing data center companies, growing connectivity between clients worldwide. That's why we're always looking for creative and forward thinking people who can help us achieve our goal of global interconnection. With 200 data centers in over 24 countries spanning across 5 continents, we are home to the Cloud, supporting over 1000 Cloud and IT services companies that are directly engaged in technological innovation and development. We are passionate about further evolving the specific areas of software development, software and network architecture, network operations and complex cloud and application solutions. 
At Equinix, we make the internet work faster, better, and more reliably. We hire talented people who thrive on solving hard problems and give them opportunities to hone new skills, try new approaches, and grow in new directions. Our culture is at the heart of our success and it's our authentic, humble, gritty people who create The Magic of Equinix. We share a real passion for winning and put the customer at the center of everything we do.
The Commercial Solutions Senior Consultant will play an instrumental role in the Commercial Operations organization supporting Global Sales initiatives for our largest customers – Cloud Service Providers and Hyperscale. The selected candidate will have responsibility for providing analytical  support, partnering with senior Commercial Solutions GAM team members, in structuring complex strategic deals. He/she will also be able articulate the Equinix value proposition and provide negotiation support to sales teams as necessary. He/she will also analyze and monitor market related information, customer profile data, Sales pipeline, contributing to the development of sales strategies. The successful candidate will possess a passion for problem-solving and an ability to distill complex data down to actionable recommendations. Experience with emerging Cloud technologies (Saas, IaaS etc.) and architectures is a  plus.
Responsibilities
Supports Global Accounts Management (GAM) Sales teams in the structure and negotiation of new and renewing deals, while using the pricing thresholds, existing analytical tools, and rules of engagement to drive the appropriate approvals, with support and guidance from senior Commercial Solutions team members
Monitors consistency of customers' commercial and contractual terms across countries and regions, and provides recommendations on further alignment to drive revenue retention, minimize churn on existing contracts, and encourage growth through new opportunities
Maintains a repository  StratA/GAM CSP customers' agreed upon contractual terms and other related knowledge, for easier access and navigation, comparability and use to drive consistency
Conducts independent analysis and financial modelling required for structuring the complex deals, taking into consideration company-wide costs, recent trends, ecosystem value of deployment, and other benefits for the partnership with Equinix
Coordinates recommendations for approvals for non-standard deal elements across Commercial Operations, the xScale Team, Product Management, Legal, Billing, Finance, Operations, and Marketing departments globally, aimed at driving consistent terms and conditions across the StratA/GAM CSP contracts
Ensures pricing agreement supportability by engaging with Billing, CSMs, PAX, other support teams; assists in monitoring and tracking any required manual processes for items not supported through automation
Supports senior Commercial Solution team members for internal Deal Review processes through analyses and preparation of presentation materials
Maintains, improves and develops new dashboards, financial models and reporting tools for GAM CSP Commercial Solutions on a recurring and ad hoc basis to aid in deal decision-making
Assists on the improvement of Playbooks and other sales tools provided by Commercial Operations
Provides quote review and pricing approval support, ensuring compliance with our commercial policy standards, global guidance and alignment with customer-specific agreements
Extends global pricing agreement support including space and power, interconnection, and growth incentive plans
Qualifications
Bachelor's degree required; MBA a plus
5+ years' experience preferred in Finance, Pricing, Business Operations or related field
Working knowledge of internet infrastructure sales ecosystems: Datacenter, Cloud and/or Telecommunications industry experience  desirable
Analytical thinker and problem solver; attention to detail; demonstrated financial modelling skills
Prior experience supporting sales, structuring  deals, and pricing approvals is a plus
Excellent communication, collaboration and presentation skills; Project management experience a plus
Hands on self-starter with plenty of drive, motivation and ambition; ability to prioritize in high pressure and deadline-driven environment
Proficient in MS Office; knowledge of Siebel, Salesforce, Oracle BI is a plus
Equinix is an equal opportunity employer. All applicants will receive consideration for employment without regard to race, religion, color, national origin, sex, sexual orientation, gender identity, age, status as a protected veteran, or status as a qualified individual with disability.