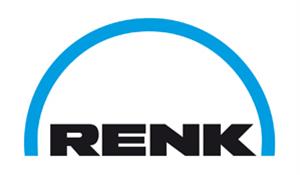 Commissioning Engineer at RENK Systems Corp.
Camby, IN 46113
Commissioning Engineer
RENK Systems Corporation, located in Camby IN., it is the U.S. support hub for Test Systems and other special machinery, domestically and abroad. RENK is the world leader in the design and manufacture of helicopter transmission test stands for development and end of line testing. In addition, RENK delivers world class test equipment to other industries including Aviation, Renewable Energy (Wind Turbine), and Automotive.
RENK Systems Corporation supports installation and commissioning for RENK products. In addition, RENK Systems Corporation directly supports end-users with Training, Spare Parts and Field Services.
RENK Systems Corporation seeks Commissioning Engineers to play key roles in the installation, commissioning, and maintenance of advanced large power drivetrain test systems.
Location: Camby (IN) Indianapolis area
Job Type: Full time
Years of Experience: 3+ to 10 years
Education Level: Bachelor Degree in Communication, Mechanical or Electrical Engineering
Career Level: Experienced
________________________________________________________________________
Successful candidates will work in a small team environment with wide-ranging responsibilities in which your contributions are highly valued and have a direct impact on the success of RENK. Responsibilities include supervising mechanical and electrical installation, commissioning of the system controls instrumentation and process troubleshooting (metrology, fluid power, electric circuit and motor drives).
Professional Experience and Knowledge of:
PC based control systems utilizing real-time Master-Slave bus configurations
Safety and environmental standards compliance
Mechanical and electrical installation, supervision, commissioning and start up work
Programmable logic controllers
Mechanical and electrical test and measurement equipment
Fluid power, electric circuit and motor drives
Requirements:
Long-term assignment overseas, intensive travel (U.S. and abroad), and possible relocation are all necessary in this position
Strong mechanical aptitude
Strong electrical/electronic aptitude
Strong programming aptitude
Ability to work independently, strong self-motivation skills
Must be flexible, maintain a positive can-do attitude
Must be able to quickly learn the various systems and components comprising RENK equipment
Must be able to react to customer situations with a sense of urgency and in a professional manner
Must gain customer trust through integrity and professionalism
Excellent interpersonal skills, excellent communication skills
Detail oriented
Legally authorized to work in the United States without company sponsorship
All candidates must undergo a drug screen and background check
We offer an excellent benefits package!
RENK Systems Corporation promotes Equal Employment Opportunity for all of its employees. RENK Systems Corporation will not discriminate in hiring, employment and discharge with respect to race, color, religion, sex, national origin, disability, age, political beliefs and marital or familial status.
108,158.00 - 122,738.00 /year
Electrical Substation Engineer
What is this?