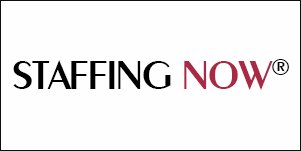 Commissions Analyst at Staffing Now
Andover, MA


SUMMARY
Reporting to the Director of Sales Operations, this position is responsible for all functions relating to commissions preparation validation and disbursement of US commissions and bonuses.
Daily use of Varicent, a Sales Performance and Incentive Compensation Management System will be required to process commissions and generate commissions. statements and payments in accordance with all US sales compensation guidelines.
Additional responsibilities include the creation and maintenance of SAP field sales master data the execution of account tagging and territory assignment optimization quota setting and maintenance and compensation plan implementation.
Develops policies and procedures (audit and control) of all operational activities relating to the commission calculations and disbursement process and other commissions group processes as needed.
Must be able to work independently and take initiative without the express direction of management.
This position has access to highly confidential commission data so exercising of discretion is paramount.
Candidates with a highly detailed and investigative mindset who enjoy transaction-intensive data analysis will thrive in this role.

ESSENTIAL FUNCTIONS
Drive the commissions process to ensure accurate and timely commission payments.
Work closely with the core and extended teams to establish and maintain strong relationships with the Sales Management and their sales teams.
Provide customer service support to the Company's sales force.
Collaborate with other departments to ensure that the inputs to the commissions calculations are accurate.
Maintain accurate sales personnel records in the Company's ERP software SAP.
Drive the development of effective compensation plans and quota setting utilizing tools and analytics to determine account potential and optimal territory assignments.
Deploy and maintain all 1099 sales representative contracts working closely with Sales Management and Legal to ensure all contract parameters are accurately designed and executed.
Execute ad hoc analysis and projects as needed to inform management decision making.
Capture best practices and lesson learned following each periodic and quarterly commissions cycle to feed continuous improvements in process tools communications and training.


REQUIREMENTS
Travel- Domestic - Up to 10%
Education- BS in Business Finance or equivalent
Experience in finance and commissions processing quota setting and compensation plan development.
Experience with commissions/period close process compensation plan development quota setting process territory maintenance process and sales reporting tools preferred.
Competencies- SAP experience. Business Objects experience. Expert use in Microsoft applications particularly Excel and Access also including Word PowerPoint and Visio. Varicent or Callidus experience highly desired.
Other Requirements : Strong team player with excellent communication and interpersonal skills. Proven ability to lead by example and action. Excellent organizational planning and time management skills; self-directed with proven ability to multitask.
Interested and qualified candidates, please submit resumes to Lgarozzo@snicompanies.com