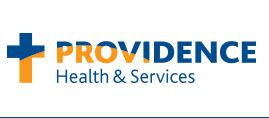 Communications Program Manager - Information Systems at Providence Health & Services
Portland, OR 97204
Description:
Providence St. Joseph Health is calling a Communications Program Manager to Enterprise Information Services, IS Engineering in Renton, WA.
We are seeking a Communications Program Manager - Information Systems to be responsible for managing communications around a number of projects beneath a common objective supporting a program at PSJH. This position will work collaboratively with business/facility operational leadership, intake and governance teams, as well as IS groups required to deploy IS services and technology. The Communications Program Manager is the primary point of contact between business/facility executive leadership and the resource managers of all IS teams, and is responsible for engaging executive leadership and communicating progress of the program. The Communications Program Manager is accountable for working with and facilitating processes to accomplish complex program objectives, managing change, and resolving issues that span project teams and departments by planning, organizing, directing and supervising program activities in a cost-effective and productive manner to achieve customer satisfaction. This position relies on extensive experience and judgment to plan and accomplish goals on complex issues where analysis of situations or data requires an in-depth evaluation of variables.
The Communications Program Manager ensures projects related to the program are planned and executed in a manner that supports the Providence St Joseph Health Mission, and supports integration and collaboration across the health system while meeting the organizational objectives.
In this position you will have the following responsibilities:
Managing communications for a program of projects designed to support PSJH to achieve strategic goals and initiatives - including but not limited to - IS operations, informatics, project intake, growth & expansion, healthcare intelligence, integration, applications, and IT infrastructure.

Develop projects within a program in alignment with the organizations strategic plans and objectives.

Builds support to influence decisions in order to ensure work toward common objectives.

Manage client expectations for timelines and deliverables throughout the project/program lifecycle.

Develop and gain sponsor approval for project delivery dates.

Develops root cause analyses and process improvement plans.

Maintains all program artifacts.

Identifies, delivers and documents organizational, application and human workflows that contribute to policy and procedure updates throughout each project (when applicable).
Qualifications:
Required qualifications for this position include:
Bachelors degree or equivalent education/experience.

Minimum of five (5) years of communications management or Information Services/Information Technology and/or Healthcare Industry experience.

Expertise and experience with Communications Program Management based upon project management principles, including experience implementing and facilitating complex decision-making structures among multiple executive stakeholders with varied interests and priorities

Skilled in strategic & tactical planning and program management- with demonstrated ability to quickly understand and align with an organization, its structure, and priorities. Ability to take initiative, prioritize work, manage time and respond effectively to a rapidly changing environment.

Demonstrated superior judgment, problem solving, and cognitive skills with the ability to understand business or clinical strategies and plans, and their relationship to organizational strategies. Ability to analyze and report on foreseeable future implications of current decisions.

Advanced leadership skills, with the ability to successfully serve as a coach and mentor to others with demonstrated ability to inform and influence senior leadership, management and individuals in various parts of the organization to work toward successful outcomes. Exercising sound political and environmental judgment as appropriate to support successful project implementation with excellent skills related to group motivation, discipline, and diplomacy.

Superb written and oral communication that is excellent in the areas of timeliness, accuracy, professionalism (both interpersonally and technical) with demonstrated experience as a speaker in a professional presentation environment, such as conferences and association meetings.

Demonstrated success managing communications projects, project portfolios and/or multiple projects and teams simultaneously, assessing and mitigating risks through risk planning, managing the process of design, development, integration and/or implementation of software products, equipment, and facilities. Experience with vendor/contract management and negotiations.

Development and execution experience with business development, marketing, communications, financial planning, and benchmarks/metrics in support of improved quality and process design.

Ability to utilize special equipment such as telephone and personal computer equipment; software including business applications, electronic medical record, practice management, financial management, project management and reporting. PC peripherals and other office or AV equipment such as digital projectors, fax, scanner, copier and others.
Preferred qualifications for this position include:
Masters degree.

Minimum of six years of experience in the project / program management field.

Certifications in PMP (Project Management Professional), PgMP (Program Management Professional), Six Sigma, LEAN and CQIA (Quality Improvement Associate).
About the department you will serve.
Providence Strategic and Management Services provides a variety of functional and system support services for all eight regions of Providence St. Joseph health from Alaska to California. We are focused on supporting our Mission by delivering a robust foundation of services and sharing of specialized expertise.
We offer a full comprehensive range of benefits - see our website for details
http://www.providenceiscalling.jobs/rewards-benefits/
Our Mission
As expressions of Gods healing love, witnessed through the ministry of Jesus, we are steadfast in serving all, especially those who are poor and vulnerable.
About Us
Providence Health & Services is a not-for-profit Catholic network of hospitals, care centers, health plans, physicians, clinics, home health care and services guided by a Mission of caring the Sisters of Providence began over 160 years ago. Providence is proud to be an Equal Opportunity Employer. Providence does not discriminate on the basis of race, color, gender, disability, veteran, military status, religion, age, creed, national origin, sexual identity or expression, sexual orientation, marital status, genetic information, or any other basis prohibited by local, state, or federal law.
Schedule: Full-time
Shift: Day
Job Category: IT Project/Program Management
Location: Washington-Renton
Other Location(s): Oregon-Portland
Req ID: 241598