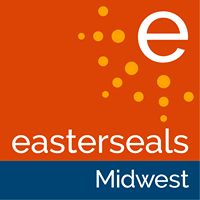 Community Services Instructor at Easterseals Midwest
Gladstone, MO 64118-4557
A career at Easterseals Midwest is more than a job -- it is an opportunity to make a positive difference in people's lives every day. Community Services Instructors are the link to the community for those they serve and is one of the most exemplary reflections of the wonderful mission driven work we provide every day. The people that carry out this rewarding, care giving support play an integral and crucial role in the success of our organization.
The Community Services Instructors work cooperatively with the program staff in providing consistent programming at ESMW program sites and in the community. Provides direct support and mentoring, being actively engaged with clients, in programming as outlined in the personal plan, in either a group setting or alone. Ensures clients are safe and healthy and responsible for providing direct care to clients as outlined in a daily schedule. Support given will follow specific goals and objectives of each client.
Duties:
* Implement and evaluate Individualized Service Plan outcomes and objectives for specific individuals.
* Maintain daily and monthly paperwork neatly and accurately. Additionally, paperwork must be turned in according to deadlines given.
* Provide support and supervision to assigned individuals/groups while adhering to agency policies and procedures.
* Participate as a team member in mandatory staff meetings.
* Participate and contribute to department and agency as an active team member.
* Maintain professional relationship with individuals, families, community members, and Community Living staff.
* Represents self and agency in a professional manner while in the community, providing public relations when necessary.
* Attends staff meetings and opportunities for ongoing education and training.
A successful candidate will possess:
* Good communication skills and desire to provide direct support to clients with disabilities in their home as part of a team.
* Must be flexible, reliable, and dependable and have the ability to multitask.
* Must be able to manage and embrace change.
* Must be able to foster positive professional relationships with families and staff. Conducts self in polite and professional manner.
* Able to meet competency with all required agency trainings.
Qualifications:
* Education: High school diploma or GED required.
* Experience: Some experience in providing direct support to clients with autism, disabilities, or behavior disorders preferred.
* Specific Skills: Must have valid Missouri license or comparable out of state license, and current vehicle insurance. Maintains safe driving record. Must have clean, reliable, working vehicle with enough fuel to meet clients' transportation needs. Must be willing to use personal vehicle for client transportation if needed. Must have the ability to do basic math. Must have legible handwriting and professional grammar skills.
* Other: Must be available to work weekdays. Must be able to attend staff meetings that are conducted after program hours. Maintains current certifications on Annual Recertification, Mandt, autism specific training, and other trainings as required.
Equal Opportunity Employer Minorities/Women/Protected Veterans/Disabled