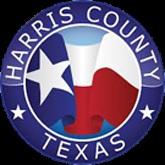 Compensation Analyst at Harris County Human Resources
Houston, TX 77002
POSITION DESCRIPTION:
The Compensation Analyst, under the direction of the Compensation Manager, performs a variety of administrative and analytical functions in support of the County's position management, including classification, job evaluations, salary surveys, document tracking and processing, database management, records management, and other related duties as assigned.
Duties and Responsibilities:
Provides consultation to Payroll and County Departments in the administration of position control management and compensation.
Reviews and provides feedback to County Departments on requests for creating new and/or modifying existing positions and updates position control system as appropriate.
Develops collaborative relationships within County departments.
Updates position control system throughout the Fiscal Year to ensure position budgets are accurately reflected.
Conducts market and competitive compensation analysis and complies results.
Responds to and participate in salary surveys.
Evaluates job descriptions to determine appropriate salary range.
Collaborates with employment area by reviewing positions to ensure appropriate classification before posting.
Prepares ad hoc reports on compensation, budget, or survey findings for senior management.
Performs other duties as assigned.
REQUIREMENTS:
Education, Experience and Training:
Bachelor's degree in Business Administration or Human Resources.
A minimum of five (5) years of  responsible experience in Compensation.
Experience with Excel macros, pivot tables and complex formulas.
Knowledge, Skills and Abilities:
Knowledge of principles and practices of Compensation and Position Control Management.
Advanced knowledge of Microsoft Office software.
Proficient in PeopleSoft including reporting and data entry.
Proficient in Economic Research Institute (ERI) analytics.
Strong analytical, problem-solving, and organizational skills, along with strong attention to detail, accuracy and data integrity.
High level of integrity and professionalism with the ability to manage confidential employee data.
Ability to make mathematical and statistical calculations quickly and accurately.
Ability to organize, set priorities and exercise sound independent judgment within areas of responsibility.
Ability to communicate professionally and effectively with senior management.
Ability to establish and maintain effective working relationships in a diverse environment.
PREFERENCES:
Certified Compensation Professional (CCP) Certification.
Professional in Human Resources / Senior Professional in Human Resources (PHR/SPHR) Certification, or Society for Human Resources Management - Certified Professional / Society for Human Resources Management - Senior Certified Professional (SHRM-CP / SHRM-SCP).