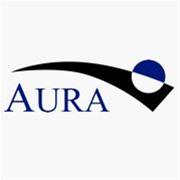 Compensation and Benefits Manager at Aura Inc
Tucson, AZ 85719
AURA's mission is to provide innovative, open resources to enable discovery and excellence in research, to unify the astrophysics communities, and to promote public understanding of our universe and the benefits of scientific exploration. AURA carries out its role through its astronomical facilities.
The Human Resources team has an opening for a full-time Compensation and Benefits Manager to support the National Science Foundation funded operations. The position is located in our offices in Tucson, Arizona on the University of Arizona campus.
The Compensation and Benefits Manager will oversee the development and implementation of compensation, benefit and wellness programs. The individual will be responsible for supporting strategic compensation initiatives and needs while designing a compensation framework and processes for the future. The individual will be responsible for managing all aspects of benefit plans and programs including vendor management, strategic planning and design and communication. This includes project planning, execution, timing, functionality, quality, communication, compliance and cost.
Essential Functions:
Analyze performance and ensure equitable and consistent compensation and benefits strategies that are aligned with AURA's strategic objectives.
Develop and maintain a classification structure with recommendations for assignment of all position within the structure.
Create plans to address internal equity issues, standards for market adjustments, competitive salary analysis, etc.
Support yearly merit review process to include market analysis, recommendations, and implementation.
Recommend compensation levels, range spread, and range placement for positions based on market survey and internal analysis.
Provide guidance and recommendation to HR around job analysis, appropriate compensation, benchmarking design and FLSA compliance.
Strong focus on compensation consultation, i.e., job evaluations, offers, proactive data driven compensation planning and analysis.
Collaborate directly with programs to develop and execute on compensation-related initiatives that facilitate the achievement of immediate and long-term goals of the organization.
Responsible for the design and enhancement of benefits aligning with AURA's strategic objectives while meeting the needs of the different employee demographics in diverse locations.
Manage relationship with benefits broker to ensure the US benefits are market competitive and cost efficient.
Oversee and monitor performance of internal and external vendor relationships to ensure smooth plan changes and efficient ongoing administration.
Review benefit plan renewals and propose any necessary design changes to ensure effective benefit programs.
Consult with Retirement Plan Administrator to oversee and provide support for the employee retirement plans. Work with plan vendor representatives to resolve plan issues and review distribution requests and changes. Serve on retirement plan oversight committee.
Ensure compliance with ERISA, ACA and HIPPA.
Lead open enrollment process to include communication and implementation.
Manage a Benefit and Wellness Specialist providing leadership, support, and development.
All AURA employees are responsible for the proper management and control of all AURA property within their work area, whether assigned to them or someone else. This responsibility includes reporting any known missing, stolen, or non-working property in their work area to their supervisor or the AURA Property Officer.
Required Education/Experience/Skills/Abilities:
Bachelor's degree in HR, Finance, Business or related discipline or equivalent experience.
Minimum of 7 years working directly with compensation and benefits with at least 3 years in a leadership role.
Extensive experience managing compensation and employee benefits, including strategic planning, program design, vendor management, administration, and communications.
Demonstrated application of best practices in compensation and benefits program management.
Proficiency in Microsoft Office tools, with advanced proficiency in Excel.
Ability to prioritize work, meet deadlines, achieve goals and work under pressure in a dynamic and complex environment.
Strong consultative skills with the ability to influence.
Ability to recognize gaps in processes and recommend solutions.
Organized with a strong attention to detail.
Ability to work independently with ability to exercise judgment and discretion in handling confidential and sensitive information.
Ability to develop and deliver presentation for all levels of the organization.
Must possess a high level of integrity.
Ability to manage others in a direct and indirect reporting relationship.
Preferred Experience/Skills/Abilities:
CEBS or CCP certification
Global experience in compensation and/or benefits
Physical Demands:
The physical demands described here are representative of those that must be met by an employee to successfully perform the essential functions of this job. Reasonable accommodations may be made to enable individuals with disabilities to perform the essential functions.
While performing the duties of this job, the employee is regularly required to sit; use hands to finger, handle, or feel; and talk or hear.
The employee is occasionally required to stand; walk; reach with hands and arms and stoop; kneel; crouch; or crawl.
The employee must regularly lift and /or move up to 10 pounds and occasionally lift and/or move up to 25 pounds.
Specific vision abilities required by this job include close vision, depth perception and ability to adjust focus.
Must possess - sufficient mobility, strength, or dexterity in both arms and hands and both legs to a) reach upward, sideways, downward to work with paper files; b) sufficient mobility and dexterity to utilize computer systems, fax machines, copiers, and other office machines.
Must possess – 1) ability to read and understand instructions, drawings, safety guides, and other written materials necessary to perform job; 2) sufficient visual capacity to perform the applicable functions without assistance of visual aids other than eye contacts or eye glasses; 3) sufficient spoken aural capacity to hear and understand instructions, warning bells, fire alarms, or shouted instructions without assistance of auditory aids other than a hearing aid; and 4) ability to impart information orally so that others understand and can respond appropriately
Some travel both domestic and international may be required
AURA offers an excellent benefits package including paid time off and retirement plan contributions, competitive salary commensurate with experience, and a very attractive work environment.
We are committed to diversity and inclusion at AURA, as a leader in the astronomical community, AURA develops and supports programs that advance our organizational commitment to diversity, broaden participation, and encourage the advancement of diversity throughout the astronomical scientific workforce. Learn more at http://www.aura-astronomy.org/diversity.asp
Preference will be given to qualified internal candidates and qualified Native Americans living on or near the Tohono O'odham reservation.
Please list 3 professional references in your application (references will only be contacted later in the recruitment process) and attach: a cover letter and a CV or resume, PDF files preferred. Please name any attachments with the following format: Lastname Docname. Application documents that are not uploaded as part of the application may be sent to employment@aura-astronomy.org.
Veterans, disabled individuals or wounded warriors needing assistance with the employment process should request assistance at employment@aura-astronomy.org
The position will remain open until filled. To be considered in the first round of reviews, please submit your application by February 5, 2021.
****AURA has the majority of staff working remotely during COVID-19 crisis. The safety of our staff and community is our top priority. We will continue to interview and screen candidates in this new virtual landscape. Offers of employment can be extended and new hires can on-board virtually and arrangements may be made for remote work. Relocation benefits will be available to those eligible when travel can be supported****
The Association of Universities for Research in Astronomy (AURA), is a consortium of over 40 US institutions and three international affiliates that operates world-class astronomical observatories. AURA's role is to establish, nurture, and promote public observatories and facilities that advance innovative astronomical research. AURA is responsible for managing the operations of the NSF's NOIRLab, the National Solar Observatory, and the construction of the Vera C. Rubin Observatory and the Daniel K. Inouye Solar Telescope under cooperative agreements with the National Science Foundation and operations of the Space Telescope Science Institute under contracts with NASA.
As a recipient of U.S. Government funding, AURA is considered a government contractor and is subject to Equal Employment Opportunity and Affirmative Action regulations. As an Equal Opportunity and Affirmative Action Employer, AURA does not discriminate based on race, sex, color, age, religion, national origin, sexual orientation, gender identity/gender identity expression, lawful political affiliations, veteran status, disability, and/or any other legally protected status under applicable federal, state, and local equal opportunity laws.
89,457.00 - 107,548.00 /year
Compensation / Benefits Manager
What is this?