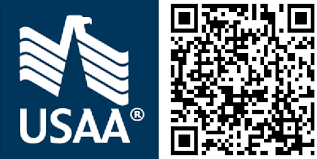 Compliance Advisor Senior - Bank and Enterprise Stress Testing at USAA
San Antonio, TX 78208
Purpose of Job
We are currently seeking a talented Compliance Advisor Senior - Bank and Enterprise Stress Testing for our San Antonio, Tampa, Phoenix or Colorado Springs location.
Guides and facilitates cross-functional teams in the strategy development and implementation of compliance solutions. Independently performs complex work assignments and problem resolution within a Compliance and enterprise-wide projects. Reviews laws and regulations for business impact and completes risk assessments. Identifies compliance opportunities and potential solutions. We are currently seeking a talented Compliance Advisor Senior- Bank and Enterprise Stress Testing for our San Antonio, TX and Remote locations.
Job Requirements
Serves as the subject matter expert to ensure documents, projects, processes or product initiatives comply with regulatory and legal requirements and enterprise policy.
Synthesizes analyses, identifies root cause(s), and provides recommendations that influence business solutions.
Fosters cooperation across team and organizational units.
Builds consensus and morale through understanding of underlying team dynamics and by promoting development of team relationships.
Provides compliance input on business action plans, projects or operational requests.
Provides insight and guides management on issues.
Utilizes strong leadership and collaboration skills interacting with project teams, regulatory agencies, and team members.
Responsible for project management by leading and influencing cross functional enterprise or compliance teams.
Ensures proper implementation of business requirements and identifies outstanding compliance issues.
Identifies potential compliance risks and coordinates with appropriate Compliance staff.
Reviews implementation planning for new laws and regulations and ensures appropriate parties have been engaged.
Leads efforts to improve standardization and efficiency of responses to regulators.
Applies advanced knowledge of the business, its products and processes.
Offers recommendations and makes project related decisions within scope of work assignment.
Develops and delivers all types of messages effectively.
Conveys information and position clearly, concisely, logically and in an organized manner.
Serves as a mentor to peers and team members for assigned area of responsibility.
Serves as a resource to team members on escalated issues of an unusual nature.
Mentors and enhances compliance staff knowledge competencies.
Demonstrates awareness of personal leadership style and works to achieve quality results by motivating and inspiring highly skilled team of compliance professionals.
Minimum Requirements
Bachelor's degree required OR 4 additional years of related experience beyond the minimum required may be substituted in lieu of a degree.
6 or more years relevant work experience.
Advanced knowledge of relevant regulatory data sources.
Advanced knowledge of data analysis tools and techniques.
Advanced knowledge of relevant industry regulations.
Advanced knowledge of regulatory compliance.
Advanced knowledge of Microsoft Office tools to include Word, Excel and Powerpoint.
*Qualifications may warrant placement in a different job level.*
When you apply for this position, you will be required to answer some initial questions. This will take approximately 5 minutes. Once you begin the questions you will not be able to finish them at a later time and you will not be able to change your responses.
Preferred
Experience with Federal Reserve, and OCC regulatory guidance related to Bank and Enterprise Stress Testing.
5 or more years of experience at a financial services-related regulatory agency.
Extensive experience advising on compliance or risk strategies needed to address regulatory guidance.
Knowledge of Federal Reserve and OCC expectations for effective compliance programs.
Experience completing compliance risk assessments.
Experience with compliance reporting.
Experience developing compliance risk monitoring strategies.
The above description reflects the details considered necessary to describe the principal functions of the job and should not be construed as a detailed description of all the work requirements that may be performed in the job.
At USAA our employees enjoy one of the best benefits packages in the business, including a flexible business casual or casual dress environment, comprehensive medical, dental and vision plans, along with wellness and wealth building programs. Additionally, our career path planning and continuing education will assist you with your professional goals.
Relocation assistance isavailable for this position.
For Internal Candidates:
Must complete 12 months in current position (from date of hire or date of placement), or must have manager's approval prior to posting.
Last day for internal candidatesto apply to the opening is 02/19/19 by 11:59 pm CST time.