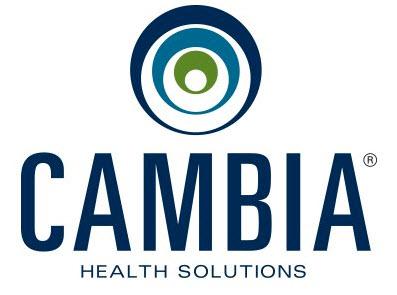 Compliance Risk Adjustment Analyst/Auditor at Cambia Health Solutions, Inc
Portland, OR
Overview
Compliance Risk Adjustment Analyst/Auditor
Position can be in any Cambia location in the four states - ID, OR, UT, or WA
As a member of the Compliance team, the Compliance Risk Adjustment Analyst/Auditor would be an active participant in delivering an effective risk adjustment compliance program designed to prevent, detect and remediate non-compliance in state, federal and other laws. 
Duties may include, but are not limited to, compliance activities focused on risk adjustment such as annual risk assessments, training, monitoring and auditing, control assessment, reporting, investigation, root cause analysis, and corrective action oversight.
At Cambia, our values are fundamental to achieving our Cause of transforming the health care industry. They guide our actions and bring diverse perspectives together to improve the health care journey better for those we serve. All eight values are equally important and linked to the others: Empathy, Hope, Courage, Trust, Commitment, Innovation, Collaboration and Accountability. These values are not just words on paper - we live them every day.
Responsibilities & Requirements
General Functions:
Oversees and verifies the accuracy, completeness, specificity and appropriateness of provider-reported diagnosis codes and HCC categories based on retrospective chart reviews.
Performs data analyses to identify issues, trends and outliers affecting risk adjustment factor scores through audits and monitoring.
Evaluates appropriateness of vendor and internal HCC filtering logic used for risk adjustment submissions.
Partners with business units and providers to develop, and deliver, intervention, education and training and/or remediation strategies
Ensures regulatory mandates, activities and implementations are in compliance with requirements.
Serves as subject matter resource regarding the risk adjustment process and diagnosis coding for risk adjustment.
Monitors and interprets regulatory changes that may impact administration of the Risk Adjustment Program. Assists with oversight of implementation activities as a result of regulatory changes to the Program.
Leads special projects such as risk mitigation reviews, develops status reports for management and proactively identifies risks that may hinder project success.
Reviews business unit policies and procedures for appropriateness, completeness, controls and gaps.
Maintains knowledge of relevant regulatory mandates.
Performs annual and ongoing risk assessments.
Responsible for producing and maintaining policies and desk manuals for position.
Oversees root cause analyses and corrective action plans for identified issues.
Ensures materials, reports, and other documents are written in an understandable and concise style.
Participates and supports in regular meetings, including divisional and cross-divisional committees as needed.
Consistently meets departmental performance and attendance requirements.
Works as a team with other staff members assigned in either a supporting or leading role.
Assists with special projects such as risk mitigation reviews.
Minimum Requirements:
Bachelor's degree in healthcare administration, finance or related field and 3 years of experience in a role demonstrating success in compliance-related activities and controls (e.g., risk assessments, training, monitoring, auditing, investigations, root causes analyses, control assessments reporting or corrective actions) with experience in a health care or Medicare-regulated environment preferred. 
Two years of experience in clinical coding and auditing with demonstrated knowledge of ICD-9/ICD-10 coding guidelines.
Active Coding Certification (CCA, CCS, CCS-P, CPC, or CPC-P) as well as risk adjustment coding certification (CRC) required. Risk Adjustment, HCC or Inpatient coding experience required or equivalent combination of education and experience.
Demonstrates advanced knowledge, critical thinking and analytical skills to understand complex issues and details with the ability to research and distill actionable, practical advice from diverse sources and opinions.
Demonstrates subject matter expertise in risk adjustment, coding, data validation and documentation requirements including in-depth understanding of CMS guidance and regulations.
Demonstrates ability to perform accurate and complete chart reviews for risk adjustment, navigating various types of medical record documentation (including paper and electronic) and to identify issues and trends in coding and documentation that affect risk adjustment factor scores.
Ability to evaluate appropriateness of vendor and internal filtering logic used for submission of risk adjustment data to regulators.
Ability to develop written coding tips, training documents, coding compliance memorandums and suggestions for provider and risk adjustment business partners.
Ability to provide suggestions for areas of improvement in controls, trends, policies and procedures.
Ability to deliver effective core compliance activities, including, monitoring, auditing, root cause analyses, and corrective actions.
Demonstrated ability to identify problems and influence business in prevention, detection and remediation in a timely manner.
Ability to maintain confidentiality of business information, including Protected Health Information (PHI), as required by HIPAA and company policy.
Knowledge of health systems operations, including an understanding of reimbursement methodologies and coding conventions for governmental products.
Skilled in project management and delivery including proven ability to initiate and manage multiple projects and priorities.
Demonstrated proficient PC skills and familiarity with corporate software, such as Word, Excel and Outlook.
Excellent written and oral communication and presentation skills
Proven ability to influence effectively at all levels of the organization.
Excellent independent judgment and decision-making skills.
Agile, with high learning velocity.
About Us
At Cambia, we advocate for transforming the health care system. You aren't satisfied with the status quo and neither are we. We're looking for individuals who are as passionate as we are about transforming the way people experience health care. We offer a competitive salary and a generous benefits package. We are an equal opportunity employer dedicated to workforce diversity and a drug and tobacco-free workplace. All qualified applicants will receive consideration for employment without regard to race, color, national origin, religion, age, sex, sexual orientation, gender identity, disability, protected veteran status or any other status protected by law. A drug screen and background check is required.
Cambia's portfolio of companies spans health care information technology and software development; retail health care; health insurance plans that carry the Blue Cross and Blue Shield brands; pharmacy benefit management; life, disability, dental, vision and other lines of protection; alternative solutions to health care access; and free-standing health and wellness solutions.
We have over a century of experience in developing and providing health solutions to serve our members. We had our beginnings in the logging communities of the Pacific Northwest as innovators in helping workers afford health care. That pioneering spirit has kept us at the forefront as we build new avenues to improve access to and quality of health care for the future.