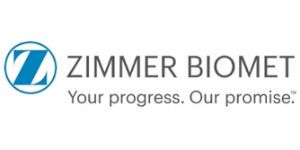 Compliance Senior Analyst (638363) at Zimmer Biomet
Virtual Office, AL
Job Summary
Zimmer Biomet is a world leader in musculoskeletal health solutions. Our team members are part of a company with a heritage of leadership, a focus on shaping the future, and a mission dedicated to alleviating pain and improving the quality of life for people around the world.

In this position, you will be responsible for the collection, analysis, and reporting of data for the Global Compliance Monitoring group and support the other Global Compliance teams in similar efforts. You will provide guidance on the best methods to achieve the desired end results; guidance to include recommended tools, data frequency, and data structure.

Compliance operates with structured data feeds for ongoing analytics and ad-hoc requests related to monitoring events. In this role, you will support both structured and ad-hoc requests.

This position is flexible to be located at a Zimmer Biomet US site, or fully remote/virtual office.
Principal Duties and Responsibilities
•Develop reports and analytics to support new requirements for ongoing monitoring.
•Provide expertise in data available to facilitate reporting needs; design and develop reports and dashboards as needed
•Perform quality review on reports and analytics created by Compliance and other partners.
•Maintain and further refine Compliance use of Machine Learning against large datasets; translate requirements into database design
•Review the results of ad-hoc data requests for accuracy and completeness.
•Evaluate the technical landscape for products or tools that could be implemented to improve the Compliance function; stay abreast of relevant technologies and business processes
•Develop and deliver new user training and update existing training, when applicable, for new users of the Compliance Data Warehouse and reporting tools.
•Prepare appropriate reports on routine basis and for special projects.
•Support Compliance Office in gathering and analyzing information needed for monitoring, investigations, and audit.
•Assist in implementation of process improvement initiatives.
Expected Areas of Competence
•Willingness to learn compliance laws and regulations as well as corporate and IT policies, and to apply the requirements to system workflows.
•Logical troubleshooting and critical thinking abilities.
•Organized, detail oriented, strong analytical skills; ability to adapt quickly to changing priorities, and have a high degree of professionalism, diplomacy, discretion, and judgment.
•Highly motivated, self-starter willing to meet strict deadlines and time constraints and work independently with little or no supervision.
•Possess strong interpersonal and written communication skills.
•Ability to work in a team environment.
•Must be proficient in Microsoft Word, PowerPoint, Business Objects, Web Intelligence, and Alteryx (or other machine learning platforms).
•Must be highly skilled in Excel, Tableau (or other analytics and BI tools), and Access (or other relational database platforms).
Understands the overall business environment, the orthopedic industry, and the marketplace
Education/Experience Requirements
•Requires a Bachelor's Degree (a focus in Analytics, Business or Finance preferred) or non-US equivalent required
•A minimum of 5 or more years of related professional experience, required; experience in Compliance a plus
•Medical device industry experience is a plus
An equivalent combination of education and experience may be considered.
Travel Requirements
Up to 15%
Additional Information
EOE/M/W/Vet/Disability

At Zimmer Biomet, we believe in The Power of Us, which means that we are stronger together. We are committed to creating an environment where every team member feels included, respected, empowered, and celebrated.