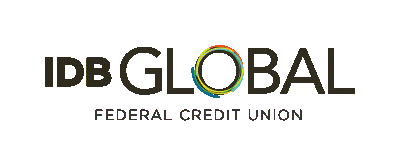 Compliance Specialist at IDB Global Federal Credit Union
Washington, DC 20577
The Compliance Specialist assists in the implementation and administration of all aspects of the Compliance Programs of the Credit Union to ensure compliance with NCUA rules, regulations, and statutory requirements.
Primary Responsibilities
Verify and approve, escalated or potential matches identified through OFAC verification.
Conduct and document periodic compliance reviews to ensure adherence to compliance requirements.
Communicate compliance review results and work with the appropriate team to follow up and document remediation efforts.
Perform weekly CTR reconciliations.
Prepare periodic reports for Board of Directors and Supervisory Committee.
Implement and monitor the annual compliance training program.
Provide administrative support for internal/external audit and examination onsite visits.
Assist in the documentation collection phase of internal/external audits and examinations.
Assist in the tracking of internal/external audit and examination findings/recommendations and remediation efforts.
Assist in the annual Credit Union risk assessment review.
Assist in monitoring and analyzing developing trends and changes in regulatory compliance rules and regulations.
Continue education to remain current with regulations, best practices and industry trends.
Provide day-to-day compliance assistance, as assigned; including the research and completion of compliance requests.
Perform other duties as assigned.
Requirements/Qualifications
High school degree required.
Bachelor's degree preferred, some college experience required or equivalent experience in a compliance role.
Certification in compliance, a plus.
A minimum of 3 years' experience in a financial institution, preferably in a credit union environment.
Experience with banking regulations, and Verafin BSA/AML software or other BSA/AML software.
Specialized education on related regulations.
Strong decision making, analytical, and investigative abilities with attention to detail and accuracy.
Excellent written and oral communication skills.
Proficient in Excel, Word, Power Point, and credit union core systems.
Must have excellent work habits, including a willingness to work extensive hours, if necessary, to get the job done.
Must have ability to maintain confidentiality and ability to exercise discretion and judgment
Must be effective at managing and prioritizing multiple tasks and have time management discipline
Ability to work effectively in a team environment as well as accomplish work assignments under minimal supervision and tight deadlines.
Skills in dealing with financial and numeric data and strong math skills, a plus.
Bilingual English and Spanish verbal and written communications skills a plus