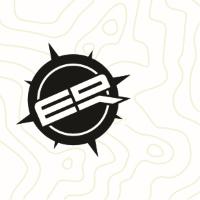 Composite Technician at EarthRoamer
DACONO, CO 80514
Composite Technician
EarthRoamer is looking for a self-motivated, skilled, hardworking Composite Technician. Ideal applicants will have experience or training with resin, core materials and process knowledge of infusion, vacuum bagging, hand lay-up, structural bonding and fastening of composite assemblies, including surface preparation for bonding.
As the world's premier manufacturer of four-wheel drive, environmentally responsible expedition vehicles, EarthRoamer offers countless opportunities for you to thrive, to be yourself AND be successful. Our unique Colorado company is revolutionizing the industry. At EarthRoamer, our employees are energized by the fast-paced, ever-changing and exciting world of outdoor adventure.
EarthRoamer provides competitive pay, paid time off, health benefits (available), and 401k plan.
Duties and Responsibilities
R

elease air bubbles and smooth seams, using rollers

Select precut fiberglass mats, cloth, and wood-bracing materials as required by projects being assembled

Select production input materials

Spray chopped fiberglass, resins, and catalysts onto prepared molds or dies using pneumatic spray guns with chopper attachments

Place materials into molds

Pat or press layers of saturated

mat

,

or cloth into place on molds, using brushes or hands, and smooth out wrinkles and air bubbles with hands or squeegees

Place materials into molds

Mix catalysts into resins, and saturate cloth and mats with mixtures, using brushes

Mix substances to create chemical solutions

Apply water or solutions to fabrics or apparel

Apply layers of plastic resin to mold surfaces prior to placement of fiberglass mats, repeating layers until products have the desired thicknesses and plastics have jelled

Apply parting agents or other solutions to molds

Bond wood reinforcing strips to decks and cabin structures of watercraft, using resin-saturated fiberglass

Check completed products for conformance to specifications and for defects by measuring with rulers or micrometers, by checking them visually, or by tapping them to detect bubbles or dead spots

Measure dimensions of completed products or work pieces to verify conformance to specifications

Mask off mold areas not to be laminated, using cellophane, wax paper, masking tape, or special sprays containing mold-release substances

Apply lacquers and waxes to mold surfaces to facilitate assembly and removal of laminated parts.

Apply parting agents or other solutions to molds

Check all dies, templates, and cutout patterns to be used in the manufacturing process to ensure that they conform to dimensional data, photographs, blueprints, samples, or customer specifications

I

nspect production equipment

Inspect, clean, and assemble molds before beginning work

Inspect production equipment

Clean production equipment

Build production molds

Trim excess materials from molds, using hand shears or trimming knives

Trim excess material from work pieces

Repair or modify damaged or defective glass-fiber parts, checking thicknesses, densities, and contours to ensure a close fit after repair

Repair parts or assemblies

Cure materials by letting them set at room temperature, placing them under heat lamps, or baking them in ovens

Load items into ovens or furnaces

Trim cured materials by sawing them with diamond-impregnated cutoff wheels

Trim excess material from work pieces

Perform other duties

as

assigned
Skills
Experience in power tool operation (drills, grinders, reciprocating saws,

etc.

)

Must possess mechanical aptitude

Ability to learn quickly

Ability to communicate effectively

Willingness to learn and complete tasks correctly

Must have pride in work completed

Work well individually and as a member of a team
Job Qualifications
Current driver's license and clean driving record

Drug free

Clean criminal background

Basic mechanic's tool set

Must be able to become certified to wear a respirator

Must be able to lift assemblies weighing up to 50lbs

Purchase all required tools to complete all tasks

Follow work orders

Meet schedule deadlines

Complete reports on jobs performed including detailed labor and parts used

Maintain a safe and clean work

Work 5 days/week, Monday-Friday 6:00 AM-4:30 PM

Maintain flexible work schedule (may have to work 6hrs one day and 10hrs the next)

Must provide job references
Education
High School diploma or equivalent

Technical school training desired
Are you the person we're looking for? Reply to this ad with your resume and cover letter. Let us know what makes you a good fit for EarthRoamer in particular, and what excites you about our industry.
Visit www.earthroamer.com to learn more about this "Made in Colorado" company!
EarthRoamer reserves the to conduct a criminal background check and drug test prior to employment. EarthRoamer is an EEO employer.

PTO, Paid Holiday, Bonuses, Benefits