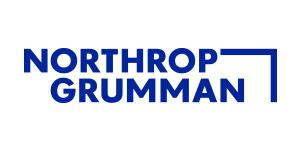 Computer Operations Analyst at Northrop Grumman Corporation
Colorado Springs, CO
Job Description
Are you interested in theopportunity to work for an industry-leading company whose work withcutting-edge technology is driven by something human: the lives our technologyprotects? If so, Northrop Grumman may be the place for you. It'snot the systems that drive us: it's the soldier our systems bring home. It'snot just the equipment that motivates us: it's the people our equipmentprotects. It's not the innovation that gets us up in the morning: it's whomthose innovations serve. We're united by our work to help people and protectthe world. And that mission makes our team even stronger.
When you join Northrop Grumman,you'll have the opportunity to connect with coworkers in an environment that'suniquely caring, diverse, and respectful. Employees share experiences,insights, perspectives, and creative solutions with some of the best minds inthe industry. We collaborate through integrated product teams, cross-functionalteams, and employee resource groups, while thriving through the support of trainingand development, mentors and every day coaching, along with extensive healthand work/life benefits. We're committed to our employees' professional andpersonal development and success.
Northrop Grumman recruits toptalent with traditional and non-traditional backgrounds in order to ensure ourteam is united, connected, skilled, focused and innovative. An inclusiveworkplace of people with diverse backgrounds, experiences, and perspectives isthe key to our performance. At Northrop Grumman, we want our employees to bringtheir whole self to work. All your different sides are welcome here, aswe believe they make our team, our products and our services, that much better.
Daily Responsibilities:
Analyzes, documents and reports computer processing abends and problems, determines cause, assesses alternative solutions, implements corrective action and monitors to avoid recurrence

Develops, coordinates and maintains department operating procedures and systems to ensure effective problem-solving operations

Maintains control of software and hardware change implementations and coordinated changes with applicable personnel to ensure proper utilization of CPU resources, channel I/O completion, peripheral devices, DASD and network environments

Provides network, computer and equipment problem resolution support to improve customer satisfaction in reliability, availability, and cost of service
Basic Qualifications:
A minimum of2 years of work related experience with a Bachelors Degree from an accredited college in a related discipline

The candidate must meet DOD IAT Level II certification requirements (Security+ CE, CSA+, GICSP, GSEC, SSCP, CCNA-Security)

Experience with operations and maintenance of large-scale computer and communications systems/networking environments

Experience in system and/or network administration (UNIX, Linux, Windows, Cisco and/or Juniper)

Experience troubleshooting hardware and software components

Proficiency with Microsoft Work andExcel applications

Must be a US Citizen with Secret Clearance to start


Preferred Qualifications:

Knowledge and/or experience of the Missile Defense System and C2BMC Program.


Northrop Grumman is committed to hiring and retaining a diverse workforce. We are proud to be an Equal Opportunity/Affirmative Action Employer, making decisions without regard to race, color, religion, creed, sex, sexual orientation, gender identity, marital status, national origin, age, veteran status, disability, or any other protected class. For our complete EEO/AA and Pay Transparency statement, please visit . U.S. Citizenship is required for most positions.