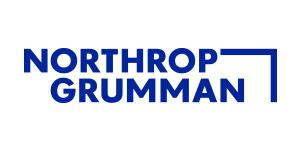 Computer Operations Support Analyst (20-346) at Northrop Grumman Corporation
Colorado Springs, CO
Job Description
Information Technology
Embark on acareer putting innovative, reliable, and agile products and ideas into orbit,and beyond. Northrop Grumman has opportunities waiting for you that play avital role in human space exploration, national defense, and scientificdiscovery, supporting multiple programs across the universe. With us, you'lldiscover a culture of curiosity and collaboration that will have you DefiningPossible from the day you start. Our space systems connect and protect millionsof people on earth every day, now and for the future. Explore your future andlaunch your career today.
At Northrop Grumman we develop cutting-edge technology thatpreserves freedom and advances human discovery. Our pioneering and inventive spirithas enabled us to be at the forefront of many technological advancements in ournation's history - from the first flight across the Atlantic Ocean, to stealthbombers, to landing on the moon. We continue to innovate with developments fromlaunching the first commercial flight to space, to discovering the earlybeginnings of the universe. Our employees are not only part of history, they'remaking history.
TheEngineering organization pushes the boundaries of innovation, redefinesengineering capabilities, and drives advances in various sciences. Our team ischartered with providing the skills, innovative technologies to develop,design, produce and sustain optimized product lines across the sector whileproviding a decisive advantage to the warfighter. Come be a part of ourmission!
Northrop Grumman Space Systems (NGSP) is looking for you to joinour team as a ComputerOperations Support Analyst based out of Schriever AirForce Base, Colorado Springs, CO.
What You'll get to Do:
The selected candidate will be part of a team that reports to theC2BMC Watch Officer (CWO) and performs daily system monitoring, operations andmaintenance of the C2BMC systems in a 24x7 operations and test environment.

The candidate will provide first level technical support to thewarfighter and perform initial troubleshooting of all local C2BMC hardware,software and networks.

The candidate will document and report all events/issues to theCWO and receive tasking and direction from the CCC for all operations, test& real world events.

The candidate will also assist in all hardware/softwareinstallations as directed by the local SMEs and create and maintain useraccounts as directed by the local ISSO.

Performs other duties and assignments as required.

Position requires 24x7 shift work. Candidate will be assigned to ashift and assignment (Ops or Training) to be determined by missionrequirements.

Some substitute rotation during off-shifts, including nights andweekends will be required.