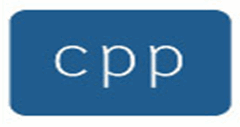 Computer Programmer at CPP, Inc.
Windsor, CO 80550
Our staff is comprised of leading Wind Engineering and Air Quality Consultants, and our customers include many of the world's top architects and engineers.  We operate two boundary-layer wind tunnels in our laboratory in Windsor, located along the front range of Colorado's Rocky Mountains, and one wind tunnel in Sydney, Australia.
We are currently searching for a Computer Programmer based out of our Windsor, Colorado location, to work with our IT and Engineering Teams to update and develop software solutions for our rapidly growing company. 
Primary Duties:
Update or rewrite backlog of outdated coding
Set up and automate data pipelines
Implement process improvements for automation of the engineering workflow
Develop implementation plans for software enhancements and new features.
Required Skills:
Be able to read and understand C, Fortran, MATLAB and LabVIEW Code as well as proven proficiency in MATLAB and LabVIEW
Basic SQL/AWS experience
Must be able to write code fluently in JavaScript and Python
Education and Additional Requirements:
Bachelor of Science Degree in Computer Programming, Engineering or related field
Proven experience with scientific programming with related math skills
Excellent Communication Skills and problem solving
Track record of success in team environments
Must be able to work both independently as well as part of a team
The successful candidate will provide a Git Repository with an example of their written code.
     
WE OFFER A COMPETITIVE COMPENSATION AND AN EXCELLENT BENEFIT PACKAGE 
                                 
WE ARE AN EQUAL OPPORTUNITY EMPLOYER
81,896 - 130,708 /year
Computer Programmer
What is this?