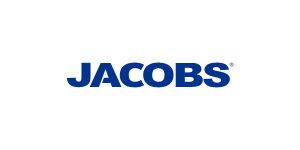 Computer Scientist - Intermediate at Jacobs Technology Inc.
Fort Huachuca, AZ
Jacobs is searching for an Intermediate Computer Scientist (CS) for designing, developing and maintaining the Joint Data Management Tool (JDMT). JDMT is a user intuitive Web-based application comprised of software modules tailored to collect common types of test data used to support test missions. JDMT provides worldwide, online, standardized capabilities for data entry, access, and use of various data management (DM) and data analysis tools, data authentication, test incident reporting, information assurance mandates, template data collection forms, DM documentation templates, user manuals, help desk support, and data repositories for unclassified and classified data.
Job Duties and Responsibilities:
Member of the JDMT Development Team

Responsible for designing and implemented new capability

Maintaining current capability

Responsible for coordination and preparation of meetings and teleconferences and developing their associated products, such as product backlog, sprint burn down charts, and briefings
Education and Experience:

Requires:

BS in Computer Science, Information Management or related field

Must have at least 8 years with developing software

Related certifications in the area of specialization may be substituted for 1 year of experience.

Analytical and critical thinking skills

Quality oral and written communication skills

Secret clearance required at time of hire.
Must be proficient with the following:
Must be familiar with the following:
ASP.Net Model-View-Controller (MVC)

Cascading Style Sheets (CSS)

Ajax and RESTful web design

Scrum/Agile software development
Requires 1 certification in relevant area; Examples include:
Certified Web Developer (Basic)

Microsoft Certified Solutions Developer
Essential Functions:

Physical Requirements
Work may involve sitting or standing for extended periods of time. Position may require filing, typing, and reading from a computer screen. Must have sufficient mobility, included but not limited to: bending, reaching, turning and kneeling to complete daily duties in a timely and efficient manner. There is a possibility that due to parking availability and location of work, walking moderate to long distances may be required.

Work Environment
An inside and outside environment (considerations: closed quarters, close together, lighting). Needs to be able to work well with co-workers and all levels of management. No hazards on job or unusual environmental conditions.

Equipment and Machines
Ability to operate office equipment such as a personal computer, printer, copy machine, telephone, fax machine and other equipment including desk supplies and other work related tools as required.

Attendance
Core work hours will be between 9:00 a.m. - 3:00 p.m. Monday - Friday. Regular attendance of scheduled hours is extremely important, but not critical, except for deadlines and meetings. Punctuality and regular attendance are necessary to meet deadlines. Must exhibit flexibility of work hours to adjust to surge situations based on critical mission requirements.

Other Essential Functions
Must demonstrate professional behavior at all times when dealing with customers, management and co-workers. Must have clear, concise and accurate communications skills in English, both verbal and written. Grooming and dress must be appropriate for the position and must not impose a safety risk to employees or others. Must maintain a positive work atmosphere by behaving and communicating in a professional manner. Independent personal transportation to office or work site is required. Travel to and from customer's locations and the test fields may be required to support projects. This may involve airline travel. In some cases, accommodations can possibly be made for POV, if necessary. When operating any vehicle for work purposes, must wear seat belt and in addition, no cellular devices are to be used when vehicle is in motion.
Jacobs is a global technology company, delivering solutions for a more connected, sustainable world. We test, operate, sustain, and secure critical infrastructures and weapons systems using unique technology application and agile software development capabilities to improve mission capability and operational readiness. Jacobs' deep experience with advanced technology systems and our wide-ranging program support capabilities work together to make us a premier partner to aerospace and defense clients at locations around the world