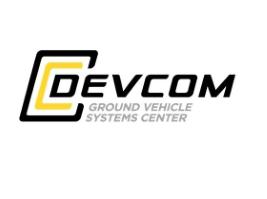 Computer Software Development Engineer at US ARMY Ground Vehicle Systems Center
WARREN, MI 48397
Privacy Act Statement for Job Announcement
The information requested is being collected to evaluate your qualifications and suitability for potential employment with the Ground Vehicle Systems Center (GVSC) pursuant to the hiring authorities specified in 5 U.S.C. 3301, 3304, 3320, 3361, 3393, 3394, and other associated statutes within Title 5, United States Code.
The information you provide may be used and disclosed to third parties as generally allowed by the Privacy Act of 1974, 5 U.S.C. 552a, as necessary to obtain additional information related to your qualifications and suitability for potential employment. It may also be disclosed pursuant to any of the routine uses identified in the OPM/GOVT-5 System of Records Notice, "Recruiting, Examining, and Placement Records."
Furnishing this information is voluntary; however, failure to provide the information requested may delay or prevent us from further considering you for potential employment with the Ground Vehicle Systems Center (GVSC).
Job Title: Computer Software Development Engineer with the Department of Army, Warren, Michigan
About the Position:
The Ground Vehicle Systems Center (GVSC) is a major element of CCDC and partner in the Tank Automotive and Armaments Command (TACOM) Life Cycle Management Command. As a full life-cycle engineering support provider-of-first-choice for all Department Of Defense (DoD) ground combat and tactical vehicles, weapons and support systems, GVSC develops and integrates the right technology solutions to improve Current Force effectiveness and provide superior capabilities for the Future Force. GVSC's Software Engineering Center provides software engineering and software life cycle management services to ground systems acquisition and technology development programs. We develop, acquire, integrate, assess, maintain & support software products.
For more information visit: http://www.army.mil/tardec
Positions exist for SW developers/coders
MUST be a US Citizen.
General Duties:
Incumbent serves as a mid-level to senior engineer or computer scientist within GVSC responsible for providing software engineering and lifecycle management services in support of embedded software products for military applications. Duties included conducting, monitoring, directing, performing software/computer engineering activities and conducting/coordinating research, software design, writing code and development, implementation, diagnosing & fixing bugs, test and integration in support of assigned technology/mission areas which are applied across vehicle system lines and/or on emerging or fielded components, subsystems and total systems. Activities may include conducting specific research and trade-off solution analysis, systems/software architecture development, coding/programing/integrating software applications for embedded control systems, software transition and product maintenance & support, executing market surveys, investigating technology transfer/insertion opportunities, requirements and specification development, contractor monitoring, failure analysis, configuration management, software quality assurance, writing documentation, communicating progress with management, peers and customers, collaborating with peers and partners, and technical support. Directs and participates in the preparation of program/project plans, documentation, engineering data & models, project schedules, budgets, and milestones necessary for the overall planning and execution of the assigned program. Develops, reviews, evaluates and makes recommendations concerning acquisition documents, priorities, schedules, cost estimates, budgets, milestones and other program matters bearing on project/program assignments.
Qualifications:
* Must have at least a Bachelor's Degree in an engineering or computer science with relevant course work depicting software engineering/development for embedded electronic systems (must have been completed in a U.S. college, university, or other educational institution that has been accredited by one of the accrediting agencies or associations recognized by the Secretary, U.S. Department of Education.)
* MUST be a U.S. citizen
* Must be able to obtain and maintain a secret security clearance
* Excellent oral and written communication skills
Desired Competencies:
* Ability to apply computer software sciences and systems engineering theories, principles, tools and best practices to address user needs and performance requirements with engineered, optimal, cost effective, reliable, maintainable, best-value, embedded systems software solutions.
* Ability to model, architect, design, develop, code, integrate, test and manage vehicle electronic software solutions to provide and sustain operational capabilities within military ground systems and vehicles.
* Ability to develop and execute software and electronics lifecycle management, development, transition and sustainment and support plans.
* Ability to apply program management, project management, risk management, and value management techniques and principles to determine and optimize cost, schedule, and performance parameters from development to fielding for software products.
* Experience in one or more of the following high-level programming languages like C, C++, C#, Ada, Java, Javascript, Node.js, Angular (along with relevant embedded system experience, not just enterprise/web)
* Experience with User Interface development with frameworks such as QT
* Experience with developing software (professional or academic)
* Familiar with Operating Systems like UNIX, Linux, QNX, VxWorks, Windows, Robot Operating System (ROS)
* Experience with Machine Learning or other AI competency areas
* Knowledge of Instrumentation Software (LabView, MATLAB), Communication Bus (CAN, USB, Ethernet), Scripting Tools (Powershell) and Microcontroller experience.
* Familiar with development tools such as VMWARE, Visual Studio, DOORS, IBM Rhapsody or similar.
*Knowledge of and ability to apply ISO/IEC 12207 standards for software and systems engineering and industry best practices associated with SEI Capability Maturity Model Integrated (CMMI) level 3 and above and Lean/6-Sigma principles to software process engineering, management and control.
Clearance:
Applicants selected will be subject to a security investigation and may need to meet eligibility requirements for access to classified information. Secret clearance is required.
Applicants:
Please email your resume to:
usarmy.detroit.ccdc-gvsc.mbx.sec-sw-development-support@mail.mil
96,616 - 124,441 /year
Software Developer / Engineer
What is this?