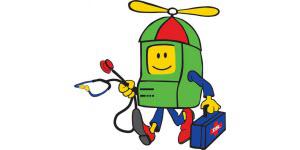 Computer Technician - IT Support at Geeks On Site
Boston, MA
COMPUTER TECHNICIAN
JOB DESCRIPTION:
Geeks on Site is a South Florida based company with a team dedicated to providing premium quality computer repair and IT support services to homes and businesses nationwide. We are one of the fastest growing companies in the computer repair/IT industry. We are currently looking for talented technicians who are able to provide great technical support, have top-tier managerial skills, and can assist with the development of our growing business.
We are currently hiring Computer Field Technicians and professional System Engineers to service our residential and small business customers.
This is a 1099 independent ‪contractor position. Tech contractors are responsible for having their own tools and vehicle (including vehicle maintenance). We will cover expenses for gas in excess of 30 miles, and other site-related expenses.
JOB REQUIREMENTS:‪
2 years minimum experience providing ‪technical support
Office suite; Word, Excel, & Outlook
Outlook & Outlook Express email configuration,
In depth knowledge of Windows OS
‪PC imaging and configuration
TCP/IP, Routers, WAPs, Wireless, and other networking devices
Spyware / adware removal tools / antivirus programs
Savvy with search engine techniques
‪Tech must be comfortable with all facets of PC, laptop hardware, setup, and maintenance; including installation and configuration of hard drives, NIC's, printers, and other PC accessories.
Experience with Mac is preferred, but not required
‪Apply skills described above to resolve clients' issues
Troubleshoot software, hardware, network issues & peripherals
Reinstallation of OS
Removal of viruses/malware
Software upgrades and installation
PC Imaging and configuration
Helping end users understand software
Call clients' vendors for warranty and troubleshooting issues
Compensation:
Technicians are compensated for time on-site $25 to $35/hour for time spent at client sites; 1-hour minimum/job. Commissions and over mileage expenses paid in addition.