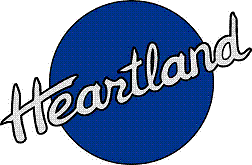 Computer Technician at Heartland Customer Solutions
Leawood, KS 66224
Location: Leawood, KS
Status: Full-time
Shift: First Shift (Day), Second Shift (Afternoon), Saturday (8-4) **Set Schedule**
Job Category: Computers / Laptop / Tablet / Electronics Hardware
Compensation: $15.00 to $18.00 per hour
Are you searching for a challenging and rewarding occupation? Heartland Customer Solutions has career opportunities for candidates interested in electronics repair. We are seeking motivated, technology minded candidates to join our rapidly growing repair team.
Primary Responsibilities
Test, troubleshoot, and diagnose computer hardware failures
Replace and/or repair faulty components
Conduct testing and troubleshooting of laptops and tablets
Perform data input of required material
Perform quality inspections for all completed processes
Requirements
Working knowledge of Windows operating systems
Must possess good organizational and decision-making skills
Ability to read and interpret technical manuals
Effective communication skills
Detail-oriented
Quality focused
Ability to learn new applications and programs
Must be able to lift 30 pounds to a height of 5 feet
Ability to work independently as well as in a team environment
Our repair technicians perform bench technician work (no travelling, no customer calls). Applicants must be positive, dependable, and have an excellent attendance history. Drug tests and criminal background checks will be performed. Qualified candidates must be highly motivated, show aptitude for learning as new products are introduced, and have a strong desire for career stability.
Our environment is challenging and positive within an exciting growth industry. We are an EEO/Affirmative Action employer.
Heartland Customer Solutions, LLC
14206 Overbrook Rd.
Leawood, KS 66224
Tel: (913) 685-8855 Fax (913) 685-8555
The above information is intended to describe the general nature and level of work being performed by people assigned to this classification. It is not to be construed as an exhaustive list of all responsibilities, duties, and skills required of personnel so classified. All personnel may be required to perform duties outside of their normal responsibilities as needed.