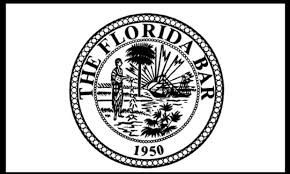 Computer Technician, Service Desk at The Florida Bar
Tallahassee, FL 32399
---
The Florida Bar (
TFB
), with more than 106,000 members, is the statewide professional and regulatory organization for lawyers. To learn more about TFB please visit our website at
https://www.floridabar.org/about/
.
---
As part of the IT Department, the Service Desk provides excellent assistance to Members of The Bar, Bar Staff, and the Public.
Now seeking full-time
 Computer Technician to work in the service desk (call center
environment
).
  The ideal candidate will 
p
rovide technical support and incident response for all software, hardware, and network issues.  
Assisting all Bar Staff, Members, and the Public by performing problem diagnosis and guiding users through step-by-step solutions in a call center environment; 
clearly communicate technical solutions in a user-friendly, professional manner; pass more complex end-user problems on to System Analysts; 
conduct hardware and software inventory and perform related work as required.
Annual salary starts at $27,027.00 with competitive benefits package.
Essential Duties & Responsibilities:
Provide Tier One support for all Information Technology products and services in a call center environment.  Engage in research and in-depth troubleshooting to determine the most effective manner to resolve issues.  Elevate complex and/or high priority issues to the appropriate support groups for resolution.  Record required information in Service Desk Ticket System.  Update tickets with appropriate entries of activities, and close tickets with resolution entered upon completion of the job.  Verify that solution effectively resolved issue through verbal or email follow up. 

Deliver, tag, set up, and assist in the configuration of end-user hardware, software, and peripherals.  Coordinate timely repair of equipment covered by third-party vendor maintenance agreements.  Perform minor desktop hardware repair for equipment and peripherals that are not covered by third-party vendor maintenance agreements.  May also include installing local area network cabling and equipment, such as hubs and switches. 

Responsible for obtaining and maintaining a high level of technical competence in order to understand and recommend new technology and techniques to resolve user needs.  Will be expected to keep skills current through continued education.  Work on Service Desk related projects as assigned by supervisor.
Knowledge, Skills, & Abilities:
Knowledge of:  

Basic LAN/WAN networking; Desktop operating systems; Internet technologies and products.

Skilled in:

 

 

Effective Customer Service; Computer hardware, software, and network troubleshooting and repair; PC peripheral troubleshooting and repair; Microsoft Windows Operating Systems; Microsoft Office; Web Browsing.

Ability to:

 

D

eliver technical customer support over the phone in a call center environment; Identify, troubleshoot and resolve a wide range of technical computer related problems; Communicate effectively and professionally, both verbally and in writing with staff and the public; Accurately track and document service desk calls; Track and report time; Interpret policies and procedures; Work in a team environment.
Required Minimum Education & Professional Work Experience:
High School Diploma (or its equivalency).

One (1) or more years of experience with one or more of the following: Microsoft Windows, Microsoft Office, IBM Lotus Notes; Familiarity with: Various Microsoft Windows applications and utilities. Previous customer service experience.
To apply, forward your resume and completed employment application in Word or PDF format. Position is open until filled. To download TFB employment application and to view the complete position description, visit our employment page at  https://www.floridabar.org/about/contact/jobs/ .
The Florida Bar is an Equal Opportunity Employer. Please notify HR, in advance, if you need reasonable accommodations to participate in the employment process.
---
keywords:  organizational skills, excellent interpersonal skills, software implementation, call center, 
starting at $27,027.00 /year
including excellent benefits package