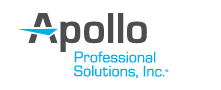 Configuration Management Analyst at Apollo Professional Solutions
Orlando, FL
Duties:
The Configuration Management Analyst will be responsible for helping with overload work of Releasing Documents, Assigning Part Numbers, documenting Engineering Change Requests and Compiling product documentation for pedigree reviews. This position may also assist users with establishing Workflows (function of CMStat PDM+) and administer Change Board - prepare documentation, schedule meetings, distribute documentation internally and externally and process through to closure. This position will order and maintain specifications and perform other duties as required
Skills:
Required Experience: Minimum of 2 years working in configuration management, proficiency with MS Office products Word, Excel and Outlook
Education:
Desired Experience: Knowledge of EIA-649 requirements, experience with PDM+, configuration management in a DoD environment, knowledge of Coleman programs and document numbering systems, proven ability to interact positively with production, technical and management personnel.