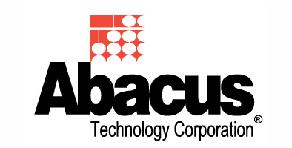 Configuration Manager at Abacus Technology
Syracuse, NY
Abacus Technology is seeking a Configuration Manager to provide configuration, documentation, and change management support for the 174th Attack Wing at Hancock Field ANGB.  This is a full-time position.
Ensure the configuration of mission systems are documented and updated maintaining local inventories of all hardware and software baselines as well as ensuring the respective program office has the current hardware and software baseline for all systems.  Ensure hardware and software baselines of the information systems are documented in accordance with the appropriate Configuration Management (CM) plan.  Facilitate and document monthly CM status meetings.  Ensure all security-relevant information system software, hardware, and firmware is documented in accordance with pertinent CM plans on a monthly basis.  Notify the site ISSM/ISSO when changes occur that might affect certification and accreditation of systems.  Ensure the site CM plan correlates to the process steps in the system development life cycle.  Ensure inventory of all hardware and software is conducted and documented annually.  Support validation of configuration plans prior to initiation of an approved system modification request.  Ensure that all planned weapon system modifications have been documented and approved via the Security Impact Analysis (SIA) process on JWICS prior to the commencement of any modification.  Ensure that all draft documentation prepared for installations are updated to reflect what was actually installed during the modification.  Prepare feedback documentation for each installation or modification once the site has accepted the modification.  Ensure CM activities do not conflict with ongoing active operational missions and mandatory training events.  Support and track all system modifications and deficiency reports.  Track status of new capability requirements, deficiency reports, change requests, and trouble tickets to provide site leadership with the current state and up-to-date information on a monthly basis.  Track installation planning for site upgrades and maintain a site timeline depicting the original and adjusted plans for all incoming capability modifications on a monthly basis.
3+ years experience in configuration or change management.  Associate's degree in a related field desired.  Additional years of work experience may be substituted for degree requirements.  Knowledge of the CM process and inputs across the project life cycle and the handling of Data Item Descriptions (DIDs).  Experience developing CM plans and performing system audits.  Able to track change requests and provide regular status updates to all invested parties.  Familiarity with data modeling and/or data analysis.  Experience implementing or administering automated CM/DM tools is a plus.  Must have solid communication skills and be capable of interacting with staff at all levels of an organization.  Able to plan and implement projects without supervision.  Able to work independently or as part of a team and interact professionally within all levels of an organization.  Must be a US citizen and hold a current Top Secret clearance with SCI access (TS/SCI).
Applicants selected will be subject to a U.S. government security investigation and must meet eligibility requirements for access to classified information.
EOE/M/F/Vet/Disabled